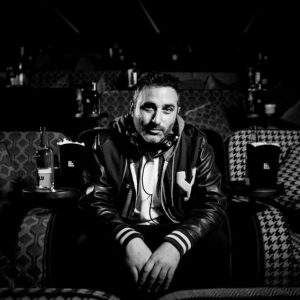 There's a lot of DJs around these days, but few that do it as well, or as uniquely, as DJ Yoda. A multi-award-winning hip-hop DJ and producer, he has constantly innovated his style, becoming a pioneer of Audio Visual DJ sets, a prolific mixtape creator (his Stranger Things mixtape has racked up over half a million plays on Soundcloud, and his How To Cut & Paste mixes are legendary), which led to Dr Dre selecting DJ Yoda as his first mixtape guest on his Beats 1 Apple Music show. He's been at the top of the game for the most of the 21st Century.
His latest release, "Home Cooking", showcases a new, more mature sound, featuring guest appearances from Jungle Brothers, Ed OG and Omar.
DJ Yoda has a wealth of experience with DJing and performing worldwide, and we are very grateful that he found time in his busy schedule to talk to Heavy Hits, and drop some knowledge on us!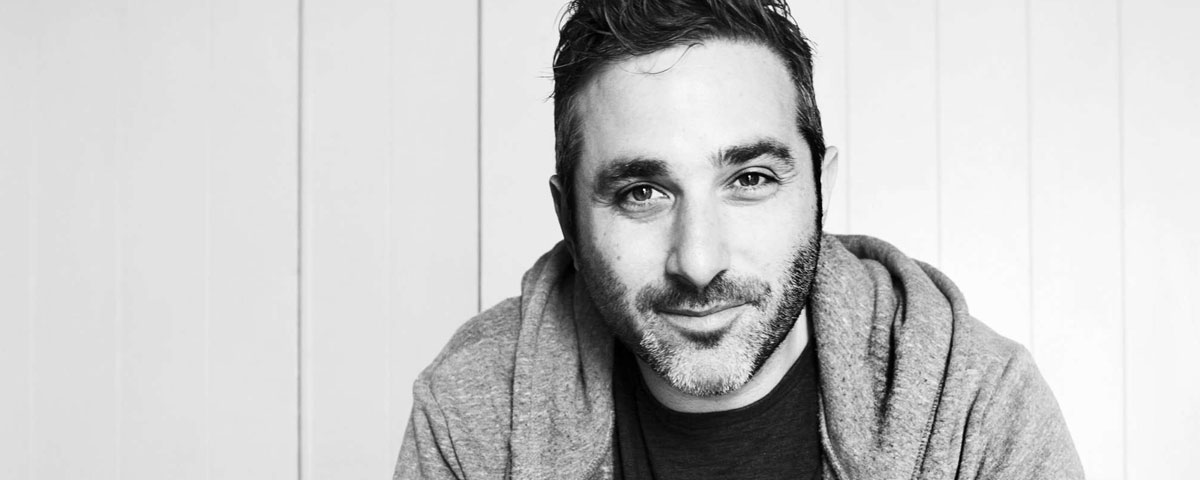 When and how did you first get into DJing?
When I was a kid, I was listening to 80s pop. There was a brief period of time there where there would be "hip-hop remixes" of pop songs with scratching and samples. At the same time I was discovering the first hip-hop that I got into. I guess I just felt a natural connection to that idea of sampling. It made me want to make my own mixes, with samples from TV programmes, games and movies that I loved.
Who were your early influences?
For that kind of thing? Steinski, Coldcut, Q-Bert, Spinbad, Kid Capri, Ron G – I could go on and on.
What have been the biggest changes during your career?
I think the biggest and most notable change for me is that audiences used to really care about the skills of the performer when I first started. DJs and MCs got respect because of the amount of effort they put in to their craft. Now things are much more about brands and influence.
How have you adapted to those changes?
I made a decision a long time ago never to jump on any bandwagon. Throughout my career I've watched countless DJs come and go by attaching themselves to some kind of short-lived scene. I think the decision to just have my own lane and "do me" has afforded me some longevity!
What's your current preferred DJ setup?
What would be your dream DJ tech breakthrough?
In all honesty, the introduction of the Pioneer S9 felt like "the end of mixers" for me. I've changed mixers every year until that dropped. It just seems to be the perfect mixer for what I do – I wouldn't make any changes to it. I like the little updates to the software, and Phase has been useful, but I'm not yearning for any new tech right now – I have enough to play with. That said, I always like to be surprised.
You have a very distinctive DJ style – how much thought and effort goes into that? Is it something you work on, or something that has grown naturally over time?
I think my style is just a reflection of my personality. I get bored very quickly, so that ADHD translates to changing songs and genres very quickly. I try to be brutally honest with whatever music I love – whether it's pop, TV themes, kids music, grime, whatever – and I think anyone that DJs with that kind of truth will automatically sound unique, as we all have our own individual tastes, like a fingerprint.
How much prep do you do for different sets? And how do you choose how to differentiate those sets depending on whether it's a club, a festival, a private show, or whatever?
I prep by loading up my Serato with as much different music that I love as I can, and ruthlessly organising crates. But I never prep a "set". I just start, and feel out the room that I'm in.
What's the most memorable moment from your DJ career?
I'm blessed to have had loads! I feel very lucky to have travelled the world, and it's always special to play somewhere very far from home. And every now and then I have a hometown show that feels special too. The last one was the live show for my "Home Cooking" album at Ronnie Scotts in London.
What's the craziest gig you've ever done?
So many. DJing for the Star Wars cast and George Lucas in Monte Carlo! Arab sheik's private residence. Man City home coming street parade. Those are the first three that come to mind.
If you could give a young DJ starting out one piece of advice, what would it be?
Don't try and be cool.
What have you got going on in the coming months and next year?

New album "Home Cooking" out now. I have an album coming out in January under a different moniker "Three Rivers Project". Touring the UK with the Cuban Brothers throughout November.
DJ Yoda's
Current Top 5 Club Tracks!
Load More