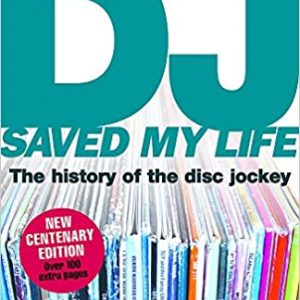 With the enforced time out of venues, this time is a great opportunity for DJs to learn more about the culture and history we are a part of.
I already posted about the multitude of online music documentaries about all aspects of music history. And there are a growing number of music-led podcasts, including some with a specific focus on DJing. The internet age means that lots of options are available, even through the phones in our pockets.
But then there is one of the oldest technologies in the world – ink on paper. There are a lot of brilliant books about music and DJing that DJs can learn an enormous amount from. Here's a few suggestions to get you started!
The Big Payback (Dan Charnas)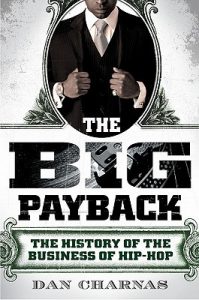 Probably the definitive history to date of the industry behind hip-hop, this book takes us from the early few dollars changing hands in 1970s New York, through to the huge multi-million dollar deals in the modern industry. With insights from real movers-and-shakers from the top of the game, this book lays bare the winners and losers in hip-hop's journey to being arguably the dominant force in contemporary music.
Last Night A DJ Saved My Life (Bill Brewster, Frank Broughton)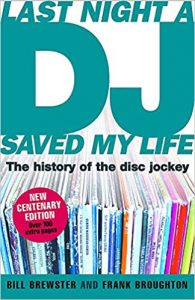 Bill Brewster and Frank Broughton have written several books on the topic of DJing, but probably the best known is this one. Starting at the very beginning, with jukebox jockeys all the way back in 1906 (!!!), all the way up to the era of the superstar DJ, this is a pretty comprehensive history of how DJing became such a huge cultural phenomenon.
The Underground Is Massive: How Electronic Dance Music Conquered America (Michaelangelo Matos)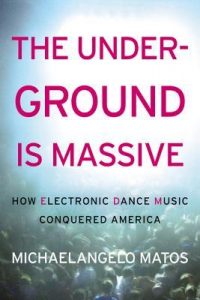 Many of these books delve into the history and roots of modern music – this one is much more current, taking as its subject matter the explosion in popularity of Electronic Dance Music (or EDM as it is more commonly known) in the USA, to now be the biggest draw in the concert and festival scene. Matos explores how the scene blossomed alongside the internet, and doesn't always come across as being especially fond of what sprang from the initially very underground American dance music world!
The Haçienda: How Not To Run A Club (Peter Hook)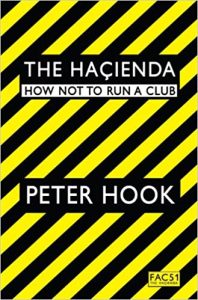 Not specifically about DJing, but very much about DJ culture in many ways, this book is the tale of one of the UK's most famous clubs, The Haçienda in Manchester. Built and paid for by New Order's label Factory Records (and in fact, mostly funded by millions that should have gone to New Order…), this is a tale of excess, creativity gone mad, the birth of modern dance culture, drugs, gangs, and much more. Told by New Order bass player Peter Hook, its not necessarily 100% reliable in some of the tales (never let the truth get in the way of a good story, after all!), it is nonetheless a fascinating window into a seminal period of time, the 2nd summer of love, when Acid House took over clubland. Some of the stories are laugh-out-loud hilarious – one I love is how they were taking so much money one new year's eve that they had to hide bundles of cash behind a partition wall. Somehow sparks from the midnight indoor fireworks got in there, and almost the entire night's takings ended up a pile of worthless ash!
How Music Works (David Byrne)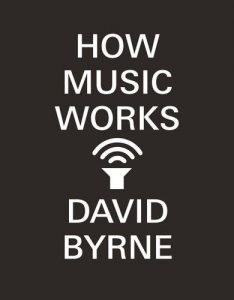 David Byrne is a legendary figure in music – the creative genius behind Talking Heads, and has won Grammy, Oscar and Golden Globe awards, and been inducted into the Rock & Roll Hall Of Fame. Long famous for his brilliant, quirky take on pop, this book is his attempt to understand and explain, err, how music works. The importance of location, lyrics, the impact of technology, the evolution of the music industry over the years. A fascinating perspective from a brilliant man.
Le Freak (Nile Rodgers)
Few active musicians are as respected as disco legend Nile Rodgers. As part of Chic, he helped define the sound of disco. As a producer, he worked with everyone from David Bowie, INXS, Madonna, Duran Duran and many more. He wrote songs for Sister Sledge and Diana Ross. And in recent years he worked alongside Daft Punk and Avicii. This is a genuine musical icon! His memoir is a brilliant account of his life and career, with brilliant stories and insights throughout, and is genuinely inspirational for any aspiring performer or songwriter! I'm lucky enough to have a signed copy 🙂
Bass, Mid, Tops: An Oral History of Sound System Culture (Joe Muggs, Brian David Stevens)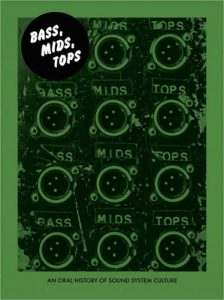 Told in the form of multiple interviews with key players from sound system culture (hence "oral history"), this book gives the reader a solid, if not quite comprehensive, grounding in that. Featuring the likes of Dubmaster Dennis Bovell, Skream, Youth, Norman Jay MBE, Adrian Sherwood and Mala, it explores how the emergence of sound systems in the UK had a profound influence on the direction of modern popular music.
Check The Technique: Liner Notes For Hip-Hop Junkies (Brian Coleman)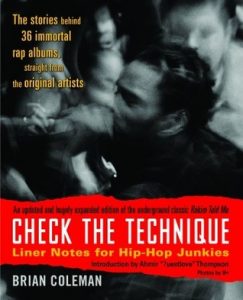 This book is one for the hip-hop obsessives! 36 seminal albums explored in real depth – Public Enemy, De La Soul, A Tribe Called Quest, The Fugees… they're all here! The format is simple – one album, one chapter, track by track, the original artists offering their inspirations, aims, environment and more, all to help the reader gain a greater understanding of some of the best music ever rapped on!
Load More