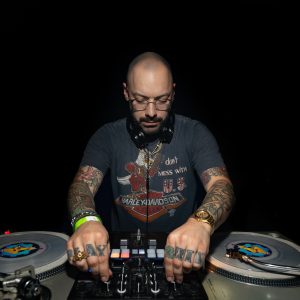 DJ Excel – A Student Of The Game
Today we have an interview with a DJ that has definitely earned his stripes, and seen the DJ game change over the decades – we asked him a few questions to find out about his career, and his take on things!
Take it away DJ Excel!
Hi DJ Excel – can you quickly give our readers a short introduction to who you are, and what you do? 
No doubt! I am a student of the game. A Skratch Makanik. A self taught DJ, producer, and clothing designer. A vintage lover, motorcycle rider & dream chaser.
How did you first get into DJing, and what were your earliest steps into playing out in front of audiences? And how did that develop into something more serious?
I officialy started DJing in '91. I was introduced to Hip Hop in '88. From the moment I heard a scratch I was intrigued. Coincidently I used to mess with records and toys you could "scratch" with before I knew what it was. In '91, me and my crew got turntables and began practicing. Scratching, mixing, juggling, etc. I didnt get my first nightclub gig until '98-'99. So I spent the first 7 years just making mixtapes, playing house parties and having fun. To DJ without the concern of social media, money, and bookings. It's so pure and it's something alot of us lost as we progressed in our careers but the pandemic brought back; one of the few positves that came out of this terrible situation. Around '98, I started to play bars around town on a weekly basis. That lead me to the city, and bigger clubs. I was still in college and working a part time job. Eventually, I made it to a point where I was able to quit my job and DJ full time. Very scary decision but that was the last job I worked.
You are from Philadelphia, a city with a rich musical heritage, and which has produced a lot of incredible

DJs

– how did the culture of Philly influence your approach to DJing? 
I was really spoiled in that sense. I didn't even know it. I had all this amazing talent to use as my blueprint. In my eyes, that was just the standard. So I studied. That played a huge role in who I became as a DJ, behind the wheels and how I conducted business beyond music. I still listen to old tapes and radio recordings from back then. It blows my mind how dope the DJs were. Straight up, I still learn from those old mixes.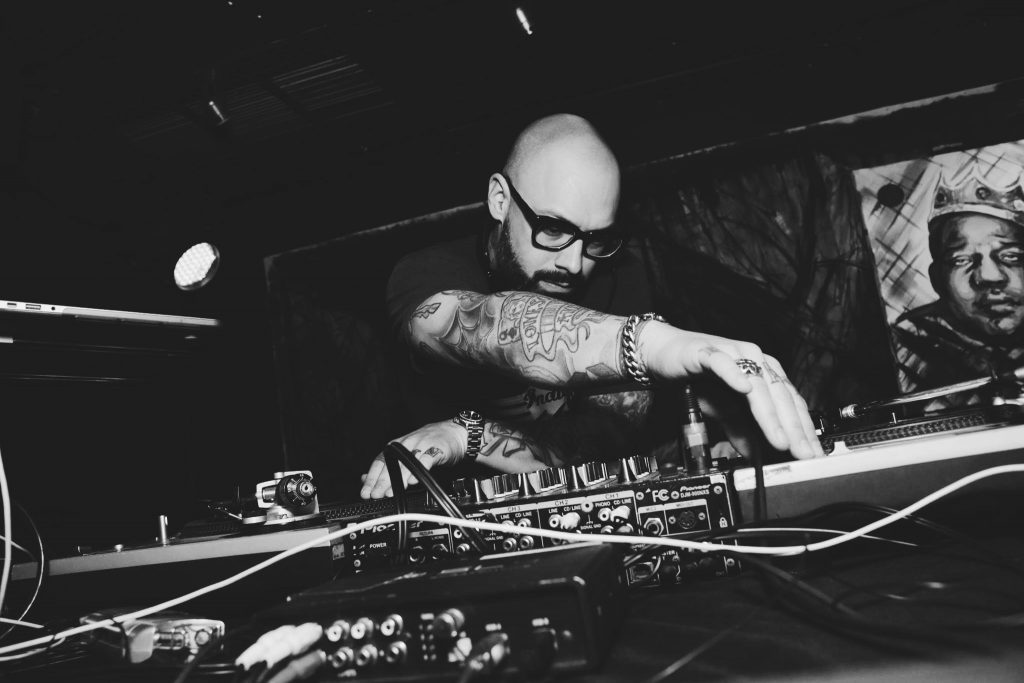 You've moved from Philly to LA – how did you find the transition from one city to another? I found the move from Nottingham to London quite challenging, even with a solid

DJ

CV behind me
The move was one of the toughest decisions I had to make. If you would've asked me a year prior, I would've swore to you I'd never leave Philly. I met a DJ, Gomez Warren IV, on a trip to LA. We became friends. He hounded me for a year about moving. I fought him and made every excuse possible to not move until I had no more excuses. Moving was really challenging, more so than I expected due to the nature of events to follow, but I'm stubborn and from Philly so I stuck it out, played my part, and eventually got a stable place. It was the best decision I made even though I tried my best to not make it.
You do quite a variety of DJing – from clubs to corporate gigs, and other stuff in between. How do you juggle the different demands of each, and what major differences do you take into account?
Around the time me and my crew were just getting into DJing, I saw early on that as much as I loved scratching and turntablism, I really loved music and playing it. Once the gigs started to happen, I really enjoyed the energy music makes people feel. I was raised on a variety of music like most of the DJs from my era.
Music was in the household. My mom liked '80s pop, soul, disco, & my dad was into to '50s, '60s rock and soul. Before I found hip-hop, I listed to rock. All of those genres were already in my repertoire before I knew how useful they'd be. So as I progressed in my career, I was able to expand on my musical knowledge and find gigs that allowed me to play them. It's a balancing act for sure. I need all of them as a whole to keep me sane. Too much of one or the other puts me back in a box I'm not ready to be in.
Corporate gigs are tricky to obtain without the right contacts, but great if you can move in a responsible manner. They can lack luster compared to the big international club gigs, but are still really fun, and great for your pockets.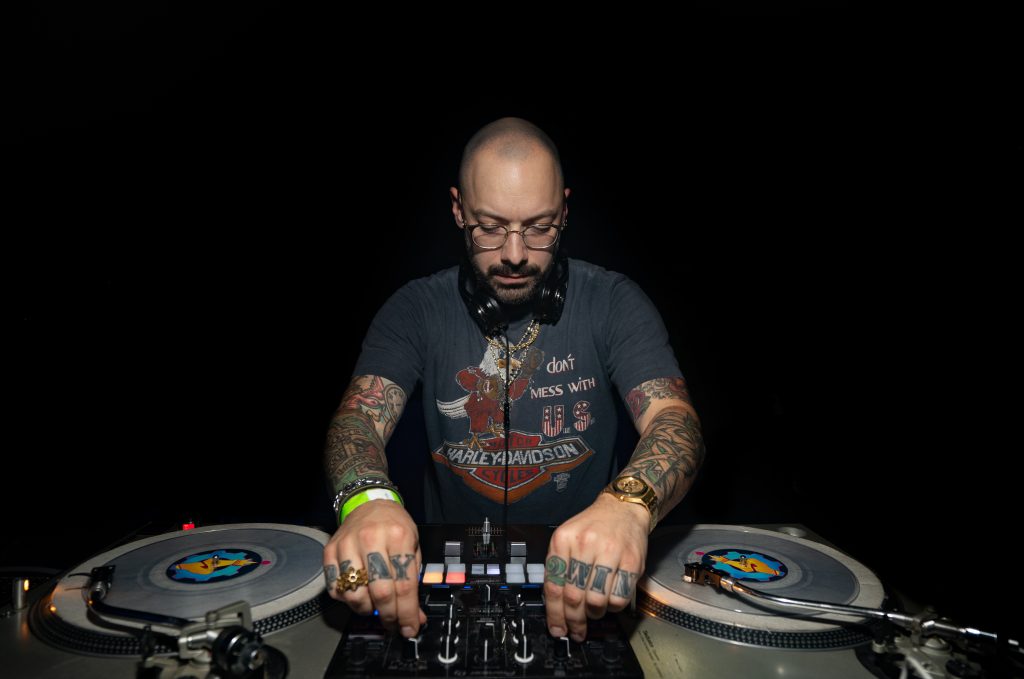 You've had residencies in many cities – how do you stay healthy and well when travelling a lot for your shows?
My situation has been a little easier than some since I was never much of a drinker and never really got down with drugs. The traveling will wear on you. That's a fact. Rest, water, physical activity, mental stimulation, all that plays a huge role in the longevitiy of your career. It really just depends on what your goals are. Mine has always been the long game. I love this so much that I don't want it to end before I'm ready. So doing whatever I have to, to keep that possible is my #1.
What differences do you notice from city to city and country to country when you play to different crowds in those places? How much are you able to prepare for these in advance, or is it something you have to work out in the moment, on the job?
The internet has tied the world together in a way that I could never imagine. Playing in China isn't much different than NYC. There's definitely places around the US and the world that are unique, but some of that can't be told, it has be seen in person. Playing in Japan, I noticed some of the crowds loved songs they can sing the words to. Even if they don't know the words or the meaning, they can mimic the sound. Kinda how most of us do with reggae and reggaeton.
What changes do you expect to see in the post-Covid nightlife scene?
I've had this discussion with folks every which way you can flip it. It's a little too early to tell but one interesting point was raised that it may go back to how it was in the '80s-'90s, pre-club shit. Renting a YMCA or a warehouse, getting a soundsystem, hiring DJs, charging at the door and just rocking like that. Obviously, we'd love to back to plane hopping but I will tell you from personal experience, a lot of the venues I played in 2019 aren't around in 2021. It's going to be interesting for sure.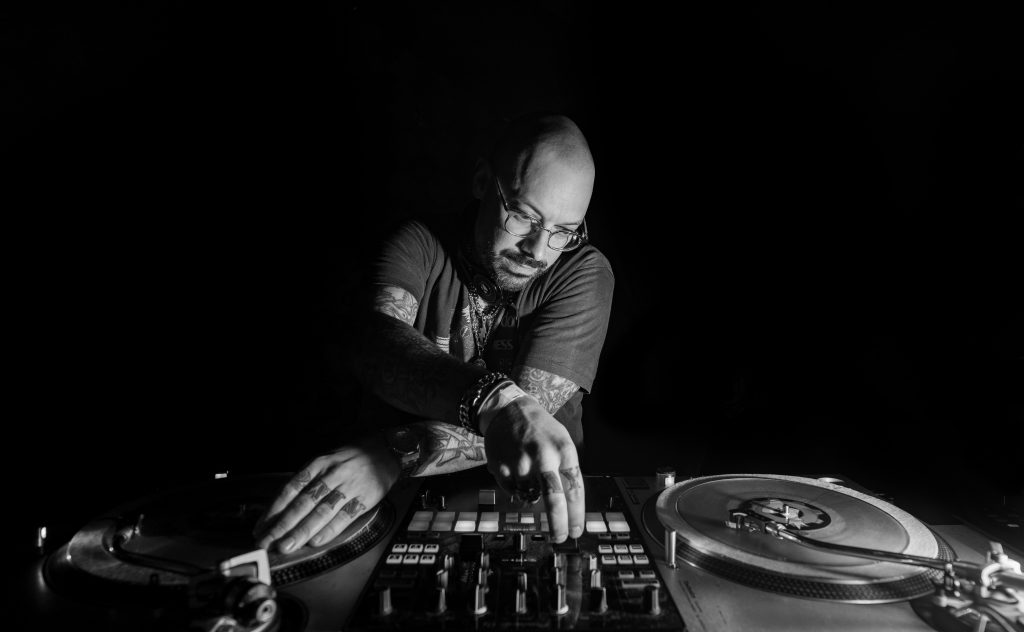 If you could give a new

DJ

 one piece of advice, what would that be? 
I tell every young DJ to pick their name carefully. To go dig for a record they love and to build a collection of music they truly love. Worry about the other stuff later. However, I also do tell them to do their research and if they settle on a name, make sure they can secure the handles and domain even if they may never use it. When the day comes, you'll be glad you got it.
Have you got anything else you want to tell our readers about?
If you haven't already, take the time to get what you need. Re-invent your brand, clean up your social media, take a rest if you feel burnt out, learn a new trait or improve on what you know and most importantly, BACK UP YOUR MUSIC RIGHT NOW!
Great advice from a man who knows what he is talking about! 
Check out more from DJ Excel at his Mixcloud and Twitter.
And then go head over to the Heavy Hits pool and pick up the best new tracks, and then head over to our Facebook, Instagram and Twitter to check out what's going on! You can catch me streaming on Twitch.
Load More