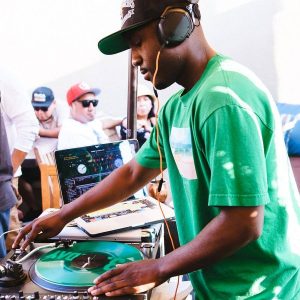 DJ Gravity One – Scratch LA
Can you tell the readers a bit about yourself, your DJ history, and what you do today?
I am a DJ based in Los Angeles, California. Originally from Lancaster, Ca. Shout out to all my Antelope Valley/661 people!  Even before becoming a DJ I was a fan of hip hop music/culture. I started DJing in 1998. Thanks to my older brother who had purchased a cheap dj set up from a website (belt drive turntables and a Gemini Scratch Master Mixer). I had no clue what I was doing when my brother gave me the green light to give DJing a try. I was just trying to copy scratches and mixes I had heard from DJ Revolution on The Wake Up Show and Beat Junkies mixtapes, as well as other radio dj's at the time.
Scratching was the first thing I learned how to do, after hearing Q-Bert do his Rock The Bells scratch routine on a Wake Up Show freestyle cd my older brother had. Scratching was the main thing I wanted to do. Then I discovered DMC battles and saw A-Trak's set that won him the World Championship in 1997, and I was like "he's like the same age as me". After that seeing that my focus was on becoming a battle dj/turntablist with the goal of becoming a DMC champion. I was heavily influenced by the legendary dj crews such as: Invisibl Skratch Pikilz, X-ecutioners, Beat Junkies, The Allies, just to name a few.

Around the time I got into djing I was very much into underground hip hop. I would say I was a backpack hip hop head when it came to my taste in music. Very much all about staying true to the pillars of hip hop and not embracing anything outside of that. As I started to become better at dj and finally dj some parties. My focus started to change on not only becoming a battle dj but a well-rounded dj.
These days my focus is not so much on being a battle dj and knowing all the super technical scratches and juggles that go with that. Also my backpack hip hop head way of thinking changed. As I like to say, "I loosened up my backpack straps" lol and I became way more open to commercial hip hop/different styles of music, and not so anti-anything that's not "hip hop". With those changes, I was able to start djing at Top 40/Hip Hop clubs around town and venture into the club scene in Hollywood/Los Angeles area. It was for sure a change from what I was used to, but nothing I wasn't up for.
After doing the club circuit routine for some years. I wanted to see what DJing on the radio was like. It was something I was always interested in doing and I got the opportunity to become an on-air mixer on my hometown's new Rhythmic Top 40 radio station (100.9 The Heat) in 2008. I went from doing the weekend mix to eventually doing the Mon-Fri evening primetime mix. I was still DJjing clubs while I was doing radio. I'm still doing the same thing these days. No longer DJing on my hometown's radio station though. I stopped DJing on radio at the end of summer in 2012 to move out of my hometown and as well focus back on   I'm currently a mixer on iHeartRadio 93.9 The Beat in Honolulu, Hawaii. I'm still very much a DJ Los Angeles area as well as an on-air mixer on radio, outside of teaching at Scratch LA.

How did you get in to teaching DJing, and how did you find that transition?
I used to work with Scratch Events before working on the teaching side at Scratch. There were some events where I had to do some minor teaching at events, nothing serious. Just showing some people how to do a baby scratch on beat. It was kind of an accident how I got involved on the teaching side of things.
My brother, who is also a DJ, mentioned to me that he was thinking about working at Scratch during his off-time from touring. I said to him let me know when you go up there. I ended up going with him to meet up with the director at the time, who I had known from working with Scratch Events, and DJing his monthly party, where I would DJ alongside students that were given the opportunity to drop a set in the other room at the gig. On top of that, I knew some of the other instructors there at the time so It wasn't too much of an awkward feeling being there. When the director walked and saw I was there with my brother. He asked if I wanted to come on board to assist in class too, to see what it was about and if I like it. I said sure.
I'm not gonna lie It took me a sec to figure out how to explain to DJing to someone that has no clue about DJing or the music theory that goes with. I had to learn some of that stuff myself. I'm a self-taught DJ so the structure/music theory that was being taught in class was something I had never seen or heard before when it comes to DJing. I understood it from the trial and error that comes with being a self-taught DJ over the years. I understood basically everything that was being taught to students. The challenging part was having to explain it to students. Talking to other DJs is easy since we already speak the unspoken language of DJ/scratch talk.
What sort of people do you get coming to you to learn how to DJ?
We get all walks of life that come through to learn – kids, adults, parents, couples, grandparents, company workshops, etc. A lot of times people only think that I only teach kids, but it's actually the opposite. There are more adults that are enrolled in the program at Scratch. We do teach kids there in private lessons and the summer camp classes. But to enrol in the program you have to be 18 or older. Some people come in saying that learning how to DJ or scratch was something that they always wanted to do. They just didn't know how to go about doing it, or didn't know any dj's to teach them. Then we have the usual that went to a festival and got inspired.

Can you tell us a bit about ScratchLA?
It's the Los Angeles Branch of the original Scratch DJ Academy based out in New York co-developed by Jam Master Jay of Run DMC.
How do you balance hands-on experience with theory?
I would say it 70/30, with 70% actually being hands-on. I can talk about how to dj all day. Actually doing it is the tricky part for some students. Figuring out how much pressure to apply to a record. Understanding minor and major adjustments. A lot of little things that us seasoned DJs forget about. Like what it's like to be new to all things DJ related (how to wear headphones, what to listen for, hand placement, etc). Not mention these days you have be a little bit computer savvy with programs like Serato.
What would you consider the most important aspects of learning to DJ for a complete beginner?
Not trying to rush things. Learning the music theory and the basic DJing.
What's the most overrated thing that new DJs think is important?
Social media/look. Don't get me wrong I understand how social media is part of what being a DJ these days. Anyone can look like a DJ on social media but when its showtime and you don't have any of basic fundamental DJ skills to back your look, your DJ career won't last too long. At some point, someone is gonna see through the look.

What's the most underrated thing that new DJs don't realise is important?
Prep and practice. People think that if they have tons of music that they are golden. Putting together a playlist and actually DJing are two different things. There are certain things that can't be taught, such as reading a room. Practice is something that is underrated as well. Watching videos and listening to mixes are great things for inspiration and ideas. You gotta apply what you have been taught for it to stick. Especially when it comes to scratching and understanding Ableton.
If you could go back and teach yourself a class in the first months of your being a DJ – what would you focus that on?
The things we teach in a level 1 intro class. Which is understanding the music theory that goes with DJing and learning how to match beats. It took me like a year and a half to match two different songs. As soon as I understood how bpm works and to listen it clicked.
How have students changed over time as DJing has become more mainstream in popular culture?
There is still the perception that DJing is something that doesn't take any skill to do. It's easy for new students to think that. You can go to YouTube and watch any dj from the hobbyist, up to the main stage at any festival/competition  There is less focus on learning the skill of DJing. Some want the quick shortcut to learning which doesn't exist. You have to put in the work. Students don't realize how much goes into knowing how get songs to match up and mix together. Sync doesn't fix everything.
Can you tell us about what you've got coming up, what ScratchLA has coming up, and any extra things you'd like to mention
The biggest thing right now is surviving this coronavirus pandemic. This gonna give me some free time to focus on things I have been putting off, like making new mixes outside of the regular radio work, getting better with music production. Basically being more creative.
You can find me on all social media @djgravityone.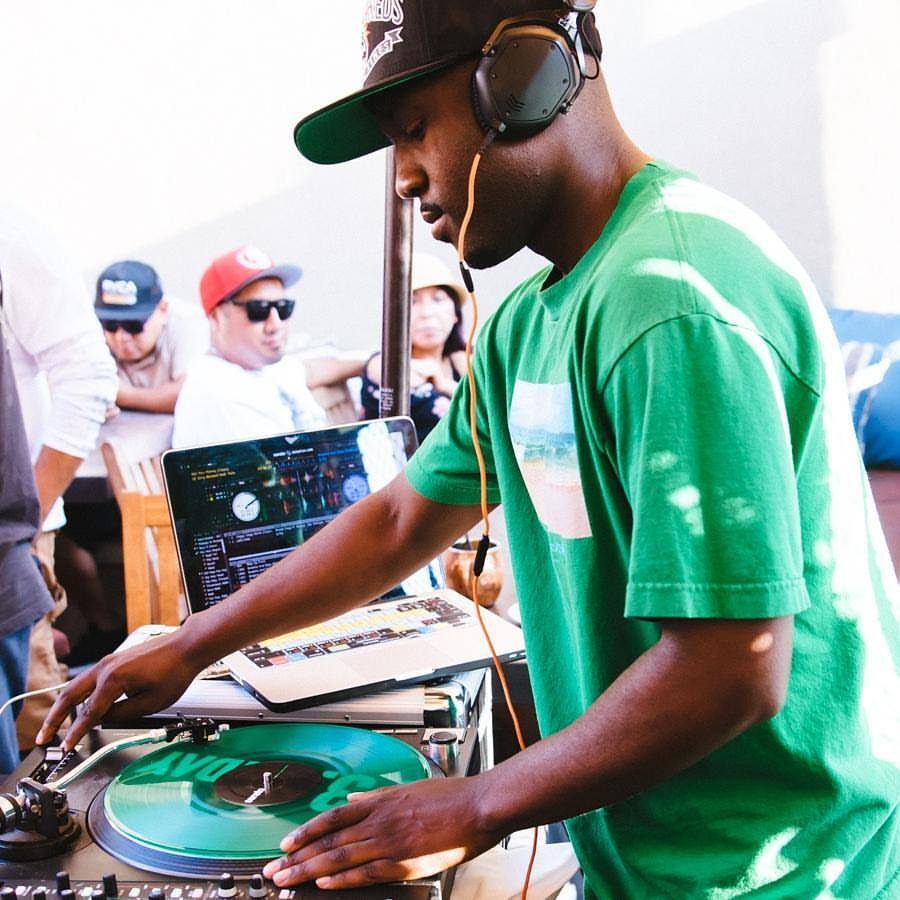 Load More