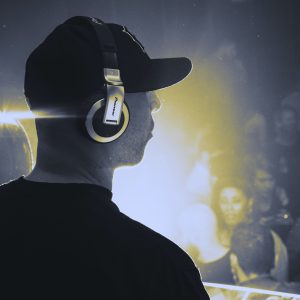 DJ Riz – From Brooklyn To The World
Today, we have the incredible honour of interviewing a legend of the DJ world, DJ Riz (as well as presenting a brilliant playlist by the man himself!)
Unless you have been buried in a cave for the last 20 years, you will have heard his biggest hit, Be Faithful – created alongside Sizzahandz as one half of Crooklyn Clan, the world famous production duo. But there's a LOT more to him than that monster hit, and we get into it below. Lets go!
Can you give our readers a quick introduction to who you are, and what you do?
My name is DJ Riz. I'm a DJ/producer for over 35 years. I've played many clubs & special events around the world. I have done radio as well for many years, and presently do a show on Shade 45 (Sirius Xm) with my partner DJ Eclipse. I am 1/2 of Crooklyn Clan which made a bunch of classic party breaks in the mid 90's – mid 2000's. I also have a few aliases for making house music as well.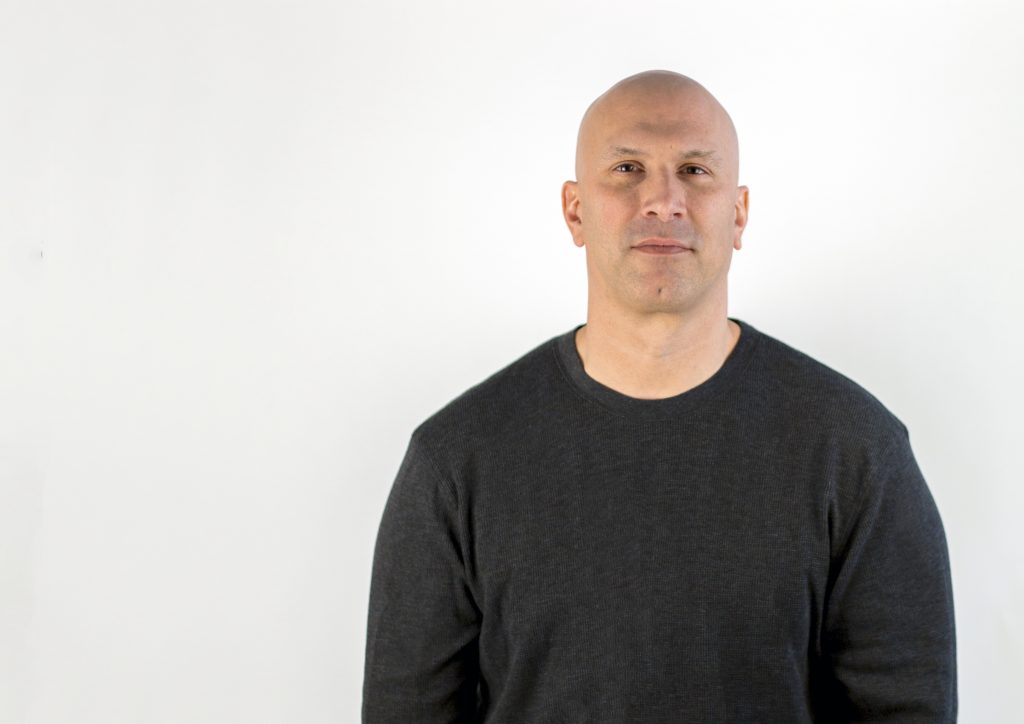 You've got a career spanning multiple decades, right back to what many call the "Golden Age" of hip-hop – what is the recipe for your longevity, in a business that many don't last in?
I've always tried to stay well rounded between underground hip hop radio, commercial radio, and a little bit of turntablism. DJing for MCs, playing underground & commercial clubs & special events. I find it important to be able to know your situation & adapt to it as well as being prepared as best as possible. You have to stay in touch with what is going on as best as possible I've been playing a long time and have seen changes in music & the scene constantly. I'm a lot older now, so the current gigs I do aren't as fun to me being that the music is way different today. I still enjoy it sometimes, but just have more fun these days playing the gigs where I can play what I want (mainly the old school parties), where the crowd comes to hear just that.
How did you first get interested in DJing? And what were your first steps – how did you get gigs/shows, what did they look like?
I was an avid radio listener. I used to tape Mr. Magic & Red Alert every weekend. I also used to tape The Latin Rascals who used to play their reel-to-reel super mixes, which were incredible! I learned a lot from listening to them, and started doing block parties around the way. Then started doing small lounges & clubs after that. I also started doing college radio in 1990, which led to many opportunities going forward.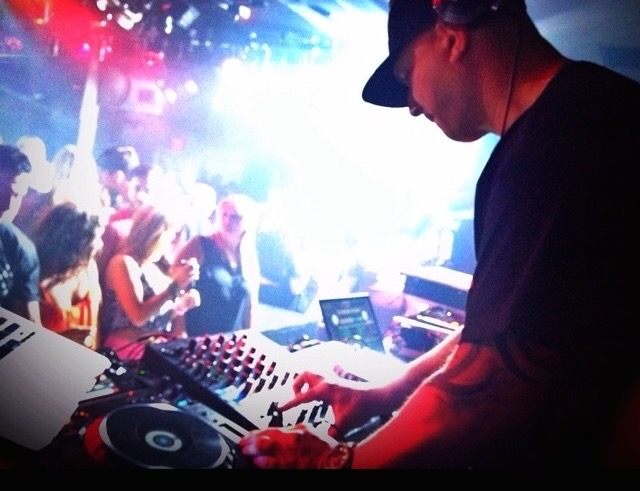 You must have seen a lot change in your time in the booth – from the way the business operates, to the size of the market globally, and of course the many technological changes for DJs and producers. What do you think has been the most profound, important changes? And if there was one change you could undo, what would that be?
I always say technology is the "gift & the curse." It's amazing what it can do, but it also made a lot more people do it as well. I think the digital era is great on one hand because it makes things easier to use with a ton of capabilities. On the other hand it also makes the pool of people a lot bigger to where in the DJ game it affected the pay rates of gigs in general for the majority of DJ's.
Your Live From Brooklyn mixes are essential listening for any student of hip-hop – how much value do you place on that sort of knowledge? The heritage of the music, the sample lineage, and so on?
I made Live from Brooklyn because of my friend Emz, who worked at Interscope Records at the time, heard me do a few guest spots playing samples on major NY radio station mix shows (Hot 97, 98.7 Kiss & 107.5 Wbls) He was also A&R at Stimulated Records which Dante Ross owned. We wound up putting out a 12" version of 2 different mixes which were a medley of original songs that were used to sample in a bunch of hip hop records. I think it's real important to know the history of music, where it came from and how it impacts the music of today, etc…especially as a DJ.
You've spoken in other interviews about how you would pick up other DJs record collections when they sold up when they stopped spinning, and how you really value having an extensive music collection. Do you still collect vinyl? And in the digital era, what do you see as the pros and cons of that way of distributing and consuming music?
I used to go record digging all over the world, I'd have a select few friends that were into it just as hard as I was. I've accumulated tens of thousands of records over the years from people's collections, to getting tons of promo servicing, to thrift shops, record stores with secret basements, you name it! I've recently started selling my collection & turning it into a lossless collection. I'm at the point where all I really need is a dope digital collection. I've moved locations several times and it gets harder and harder moving whatever I have left (which is still around 20k of records) It's hard to part with the vinyl but at this point I'm ok with it. I have great memories that are priceless because of them as they have for sure been a huge part of my career.
Crooklyn Clan are truly legendary in the DJ world – there's not many DJs from the hip-hop, R&B or open format world that haven't played tunes from you. Which aspects of your output there are you proudest of – the radio shows, the tracks you put out, or something else? And what aspect of your career has been the most fun?
We had a lot of fun making those party breaks in the 90's/2000's. I enjoyed hearing them on radio mix shows as well as in the clubs. A lot of the DJs used to look forward to getting these as they would serve the purpose of "party bangers" or "transition records" as I used to like calling them. It came to a point that we had our own section on the walls of record stores!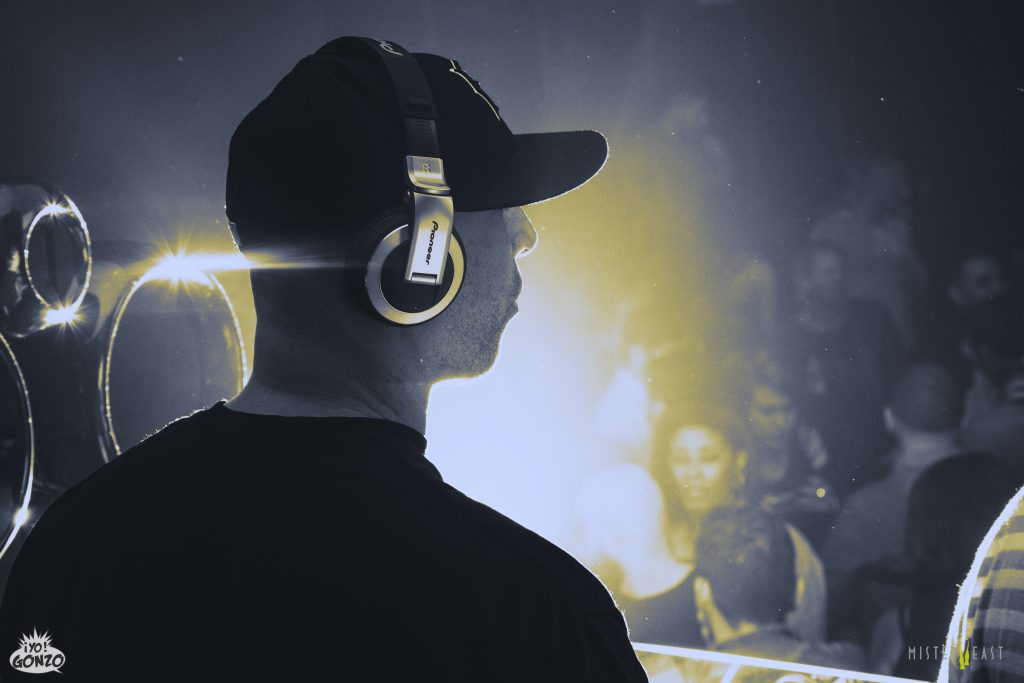 Your edits with Crooklyn Clan really helped set a template for the way people use music in DJ sets – mashup culture really exploded in the mid 00s in part because of what you were putting out. What benefits did you notice from both making these tracks, and also having these sorts of things for your own DJ sets, whether on radio or in clubs?
The mashups were big at one point, then it became oversaturated with a lot of mediocre stuff. Some people were making great stuff but there was also a lot more of the bad to mediocre stuff all over the place that it just burned out after that. Today there are a lot of dope people making their own personal edits which are great to use either in their own sets, which can help you stand out more because no one else has them, or just putting their signature stamp on it for all the DJs to rock it.
The last year has turned the music and DJ worlds upside down – how did you handle the situation, and do you have any thoughts about where we go from here, or predictions about what the next few years might be like?
It's going to be interesting to see how things shape up as things start to open up again. I think in time it will get back to some sort of normalcy. I think the majority of people still like to go out to party & listen to music out so I think it will slowly get back to where it once was, or at least close to it. You also now have streaming to where people actually don't have to go out to have a good time & listen to music, as evident from this past year's long pandemic.
I know some DJs that love streaming and say they don't care if they ever go back to playing clubs anymore. Some of them are earning some decent money doing it.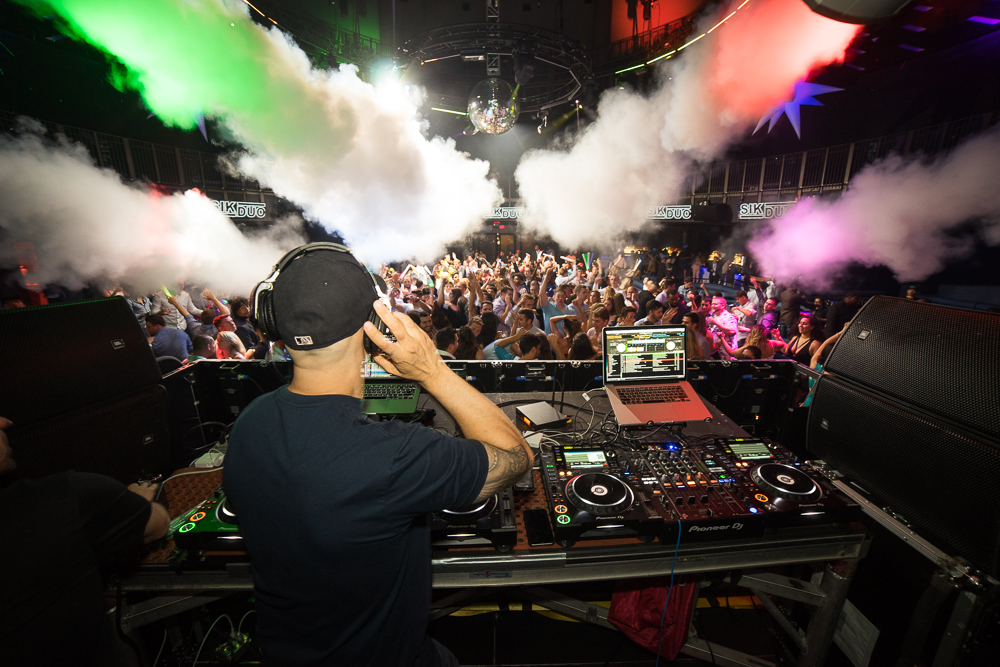 If you could give a DJ starting out now one piece of advice, what would it be?
I would say learn as much about the older music as you can. The artists, the songs, the genres, etc. That knowledge will help you become a more well rounded DJ. It's easy to keep up with the top current stuff. Practice your craft & learn the business. The time you put into it will reflect in many ways. Aside from the music, always try to save some money for investment purposes. I can't stress that enough. This DJ game doesn't last forever & there are no guarantees or pension plans.
Can you tell us a bit about what plans you have in the coming months and years?
Once things start opening up I will get back to playing. This time around I'll probably play more of just the spots or parties I really enjoy. I'll also probably get back into some producing as well.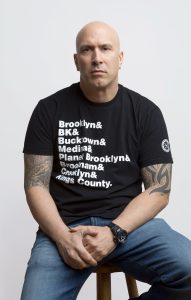 So there you have it – straight from one of the legends of the DJ game! Now, get yourselves over to the Heavy Hits pool to check out this awesome playlist by DJ Riz, and get ready to rock your crowd!
You can check out Heavy Hits' socials on Instagram, Facebook and Twitter. And you can catch me streaming regularly on Twitch.
Load More