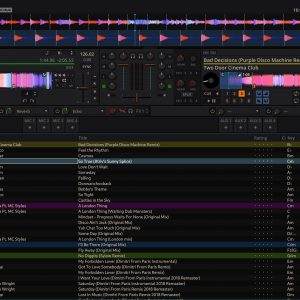 Its been a little while since the last round-up of DJ Tech News, so lets take a look at the most interesting tidbits of tech news!
Rekordbox Professional Plan – Unlimited Cloud Storage!
This one is a doozy – I've long been an advocate of storing your whole music library in the cloud, as I explained in this article. I use Serato, and favour Dropbox for this task.
Rekordbox has taken this to the next level, and their latest pro plan update means you can save and access your library, with up to 8 devices allowed access! The plan features unlimited storage, Dropbox smart sync, automatic device library backup, and it supports PC, Mac, iOS and Android devices.
Its not cheap – $29.99 paid monthly, or $299.99 per year, but I am a firm believer that if you are a professional DJ then you should spend a little money safeguarding the most important tool you have – your music library.
Rane Seventy A-Trak signature edition
This one came as a bit of a surprise when A-Trak teased a picture of the mixer online. But it actually makes a lot of sense that one of the most influential and talented DJs of our time should collaborate with Rane, makers of many legendary DJ mixers. The Seventy was already regarded as a hell of a mixer, but A-Trak has made a few interesting tweaks to it, creating his own spin on the battle mixer.
DJ Soo has put together this great review here, and here's a video of A-Trak himself showing off what the mixer can do! As a special bonus from DJ Soo, check out his interview with A-Trak here!
Ableton Live 11 Lite
Ableton is now a solid fixture on the laptops of many DJs and producers, and has long been my go-to tool for making tracks, edits, mash-ups, and editing mixes. Its an incredibly versatile, remarkably powerful piece of software, and arguably the most popular one out there in its class.
Many pieces of hardware come with Ableton Live Lite bundled in, introducing people to that universe, and version 11 is out now, and free to those who want to upgrade to it. I've been using the full version of 11, and it is great – if you are eligible for the upgrade, I highly recommend you accept it with open arms!
Mixxx – 2.3.0 version update to the free software
While working on a project with some friends a couple of years ago, I had to get familiar with a tiny Numark controller, and found that it worked best with a completely free piece of software called Mixxx. I was blown away by the level of functionality and ease of use for something that cost zero dollars and zero cents, and they have recently updated to version 2.3.0.
For a full breakdown of the new features, you can head here. Hotcue colors & labels, mark intro/outro sections, add track colours to help navigate your library, and much more!
While this software might not be something that the sort of pro DJs who use Heavy Hits need, it is a brilliant, free way to introduce friends and family to DJing.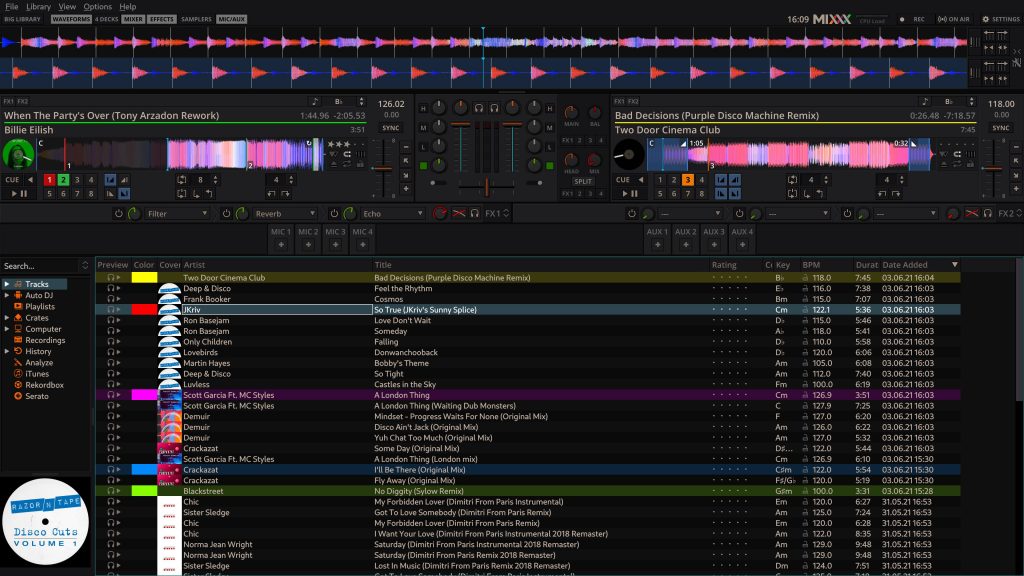 So that's all for this round up, so head over to the Heavy Hits pool to get the best new music, and head over to our socials on Instagram, Twitter and Facebook and give us a follow!
Load More