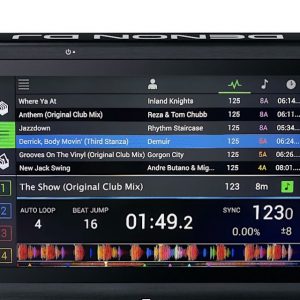 We are only a quarter of the way into 2021, and already there are some FASCINATING new things bubbling up in the tech around the music and DJ business! And I'm back to give you your regular round-up of the most important and interesting highlights!
Audacity 3.0
The ever-popular (and free!) Audacity audio editing software has just had a major upgrade to 3.0. This really is a fantastically useful piece of software for doing a whole host of editing functions. It may look a little dated, but it works brilliantly, and the update has fixed over 160 bugs, as well as introducing a bunch of new features, including an interesting sounding "Label Sounds" which can label sounds and silences. I've used this software many times over the years, its a really handy thing to have on your computer!
Rekordbox mobile for Android
Great news for Android-phone-and-tablet-having users of Rekordbox, Pioneer's DJ software. They have launched an Android version of their mobile app – iOS users were already catered for. This software allows users to perform all sorts of useful library-management while on the move. The key features are outlined in full here.
Ableton – the reviews are in…
We mentioned the beta in February's round-up, but now that the full version is out, the reviews are in – and they are very, very positive! Music Tech gave it 10/10, Music Radar gave it 4.5/10.
I've used it on a couple of projects myself, and while I have barely scratched the surface of what it can do with these, it worked better than ever, and the finished work sounded great!
DJ EZ x CDJ3000 performance video
UK Garage legend DJ EZ, fresh from raising £88,000 from a 24-hour livestream, has just dropped a video showcasing the new Pioneer CDJ-3000s.
Spotify to launch Clubhouse rival?
It looks like Spotify is set to launch a live audio social network, after acquiring Betty Labs – who are behind Locker Room, which is currently much like Clubhouse, but exclusively for sports events. It will remain online, but is expected to be rebranded.
More on this in this Verge article.
Denon x Serato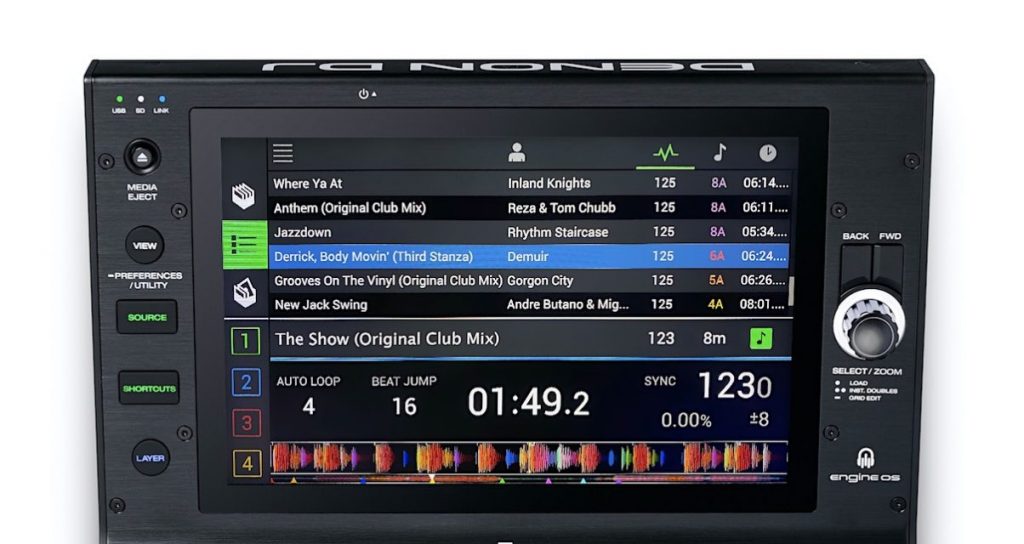 Denon DJ has announced that its excellent SC6000 Prime and SC6000M Prime media players will be compatible with Serato DJ Pro software as of next week. Players need to be upgraded to the latest firmware, and was introduced at Serato DJ v 2.4.6.
The huge touchscreen is perfect for Serato, and the integration gives users fantastic control over Serato from their controllers – any of the 4 decks can be controlled by each media player, as well as everything from loops to hot cues to sampler, and gives full colour waveforms in the display and library access.
Pioneer DJ launch new Studio and DJ monitors
Pioneer has launched the VM series of monitors – they come in three sizes, with 5, 7 & 8-inch cones. All 3 sizes come with DSP tech with which to "tune" the speakers to whatever room they are used in, a very handy feature for people unable to make big changes to the rooms they work and listen in.
Prices are very reasonable, priced per pair at £318 / €358 / $368 (VM-50s), £438 / €498 / $458 (VM-70s) and £538 / €618 / $578 (VM-80s). They will be available from mid-April.
Rane One now works with Virtual DJ and djay Pro AI
This is very interesting for a few reasons – it hints at the possibility of Serato's vice-like grip on the DJ software market being loosened, and also because both these pieces of software feature the ability to create "stems" live, isolating or removing vocals, instrumentation and drums. It will be interesting to see whether Serato decides to introduce the Algoriddim Neural Mix technology in a future software update…
So that's all for this month! Now, go head over to the Heavy Hits Pool for all the best music, and go check out our Instagram, Twitter and Facebook! You can find me streaming over on Twitch.
Load More