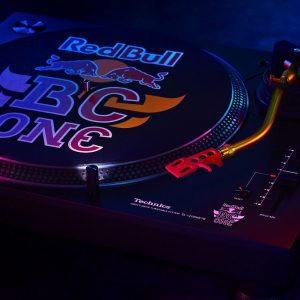 Every so often I cast my eye around to find the latest news in the world of DJ technology and bring it to the Heavy Hits crew in a nice neat package. Here's what is going on lately…
Serato Gets A Major Update
Serato 2.4 Beta is out now, you can pick it up here. To my eyes, the most exciting features are the addition of "make audio available to other applications" in the settings – meaning that you can select Serato as an input for livestreaming software like OBS. You can also now use laptop speakers as master out, bypassing your soundcard, which is handy when on the move without speakers. It also introduces more streaming options to add to the Tidal service that has been in place for a while, and advanced MIDI mapping.
Pioneer Tease CDJ3000
Its been a while since Pioneer took a great leap forward – they'e had some dope controllers and mixers, but everyone has been very curious about what is coming in terms of an update to the club standard CDJ2000 and DJM900 units. Well, Pioneer put out these very cryptic short video – not a whole lot given away (although it looks like they are stress-testing those cue buttons plenty!), but you can bet that they will be serious pieces of kit!
View this post on Instagram
Technics and Red Bull collaborate on a limited edition SL-1210MK7 Turntable
For those of you still addicted to vinyl (or just preferring the feel of vinyl with Serato), Technics are putting out a limited run of 1000 of these decks – made in collaboration with Red Bull to celebrate their BC One breakdancing contest. They feature several unique cosmetic customisations, but are basically the same old decks – which is no bad thing, because they are fantastic record players. They're not cheap though – £899 each! Check them out here.
Neural Mix Come To Mac OS
Previously only available on iOS, this amazing software is now available for Mac users. We've mentioned this incredible software on the blog before – it has the potential to be an incredible creative tool for DJs if it becomes a feature in mainstream software.
Load More