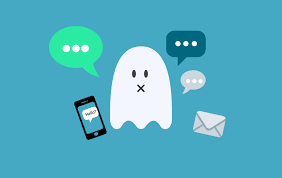 Today let's talk some DJ 101. This is applicable to any DJ who hires out for performances, whether you are a wedding DJ, club DJ, festival DJ, or any other flavor of DJ. If you are trying to get people to pay you to show up and spin tunes, keep reading.
We've all been ghosted. Typically, it's someone you've been dating who suddenly decides to vanish from your life. It hurts, but you move on. It's his, or her, loss, right? However, when a potential client ghosts you, suddenly it's YOUR loss: your loss of the potential income that gig represented. So what do you do when someone reaches out asking for information about your DJ services, and then fails to respond to your timely, well-written, and informative reply?
The most important advice I have for you is to follow up. If you haven't heard back from the client in 24 hours, reach out again. Emails get lost in the inbox, or end up misdirected to a Spam folder. If you are messaging though a web page like The Knot or Yelp, you may be competing with other vendors, and not just DJs, the client reached out to for quotes. She may have 7 DJs, 8 photographers, 10 caterers, and a dozen florists all responding to messages, along with numerous other vendors. Don't be shy about sending a followup to bump your message to the top of her inbox.
Another thing to remember: don't worry about being pushy. If you've sent two messages, and heard nothing, wait a day or two and send a third. Then a fourth the following week. As the saying goes, "it's a yes until it's a no," and you have nothing to lose. As long as you are brief and polite in your messages, you have nothing to worry about. The worst that can happen is that the client won't hire you, which is the same thing that will happen whether you follow up or not. Meanwhile, the best case is that he WILL hire you, and put a couple thousand dollars in your pocket. Don't write every day for two weeks; consistently following up once per week after the initial three messages is ideal.
There's something else I do that has worked well for me. After years of vainly trying to get potential clients to respond, in hopes of getting them into a phone call, I had an idea: if they won't come into a call, I'll bring the call to them instead. If the mountain will not come to Muhammad, then Muhammad must go to the mountain, am I right? Instead of a second follow-up message, I record a short video in which I introduce myself and give a shortened version of my sales pitch. I send a link to the video as part of my day two follow-up, and this works wonders.
How do I know it works wonders? Because I track everything. I hope you do, too. Every lead is entered into a database, along with information about how and when I responded. I try different wording in emails, and different approaches to making the sale, and I keep track of what gets the best response. Sending a video link definitely leads to a higher rate of response than a text-only message. If you are not already tracking your leads, you should start right now. Leave a comment on one of our social media channels if you'd like more advice on this.
Load More