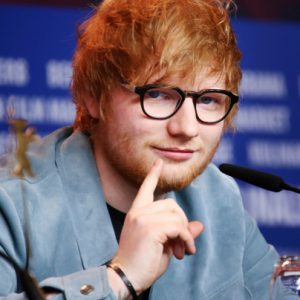 Groundhog Day is Here. Again.
What was the #1 song in 2021? The answer depends on who you ask.
Coleman Insights Media Research conducts an annual study that they call the Contemporary Music SuperStudy, and it offers what is probably the most accurate insight into what songs are actually most popular with the public.
The results of the most recent study are interesting. In 2020, the number one song was Ed Sheeran's "The Shape of You." What song was number one in 2019? Ed Sheeran's "The Shape of You." Two years in a row! But what about last year? What was the number one song in 2021?
Ed Sheeran's "The Shape of You."
More than that, only one of the top 10 songs last year wasn't also in the top 10 in 2020. The new song, by the way, is Adele's "Easy On Me." The other 9 changed places a bit, but were the same two years in a row.
What's going on? This wasn't always the case, and it isn't just that the Coleman Insights study is skewed. Old songs are topping the charts everywhere recently. I don't have an easy answer for this, although I could hazard a guess or two. But first, I'd like to know what you, the reader, thinks is going on. Please share your thoughts as comments on any of our social media channels.
Load More