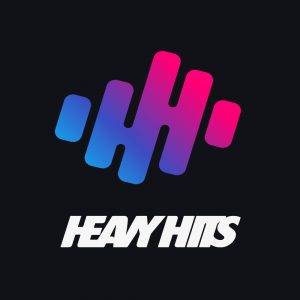 Where does the time go? It's already February 2020, and clubs are filling up again after the traditional January dip. But what were the smartest DJs in the game (the ones that know to get their tunes at Heavy Hits…) downloading to play? It's time to round up the Heavy Hits Charts!
First up – Electronic / Dance.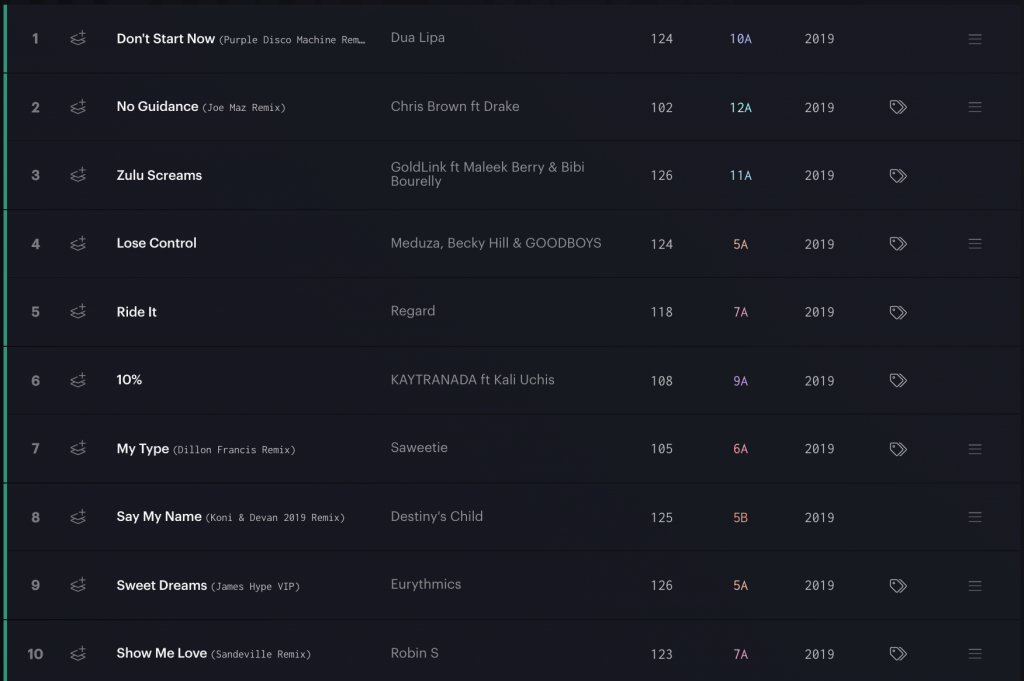 Dua Lipa's Don't Start Now is already a cast-iron pop banger, but disco monster Purple Disco Machine has added an extra layer of funk to the mix, and is the most popular download in the last month. Ride It by Regard is relentlessly popular in recent months, and in number 5 here. There's a fair few remixes – a moombahton flip of No Guidance takes #2 spot, while beefed up versions of timeless classic Sweet Dreams and Show Me Love occupy #9 & #10. A track that I've really been hammering lately sits at #4, Lose Control by Meduza ft Becky Hill & Goodboys, the follow up to their Grammy-nominated Piece Of Your Heart
Moving on to the most popular section on Heavy Hits – Hip-Hop / R&B.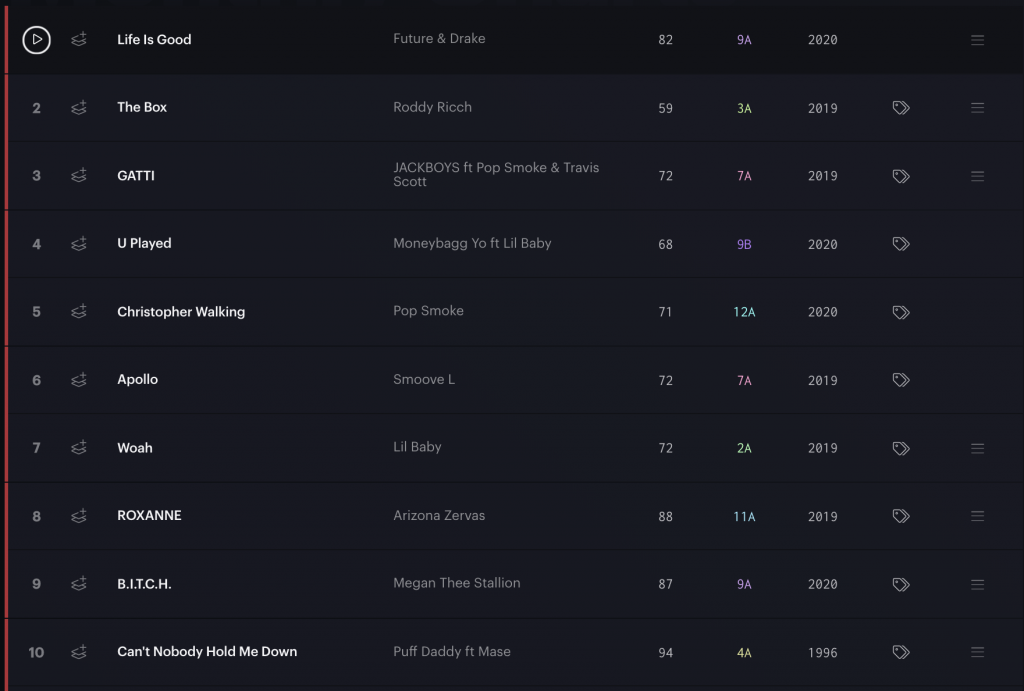 New Drake always does well in the charts, and his collaboration with Future is no exception here. Roddy Ricch – The Box follows it up in 2nd (although over in the USA Billboard charts, those positions are reversed!). Pop Smoke's Christopher Walking is decent, although it could probably use a little more cowbell. He also features on the track in #3 (Gatti), and seems to be here to stay, with his incredibly raspy voice. Down in #10, a real throwback – all the way from 1997! That's one of the cool features of Heavy Hits and it's many playlists – it's a great way to dig for old classics!
Up next – International!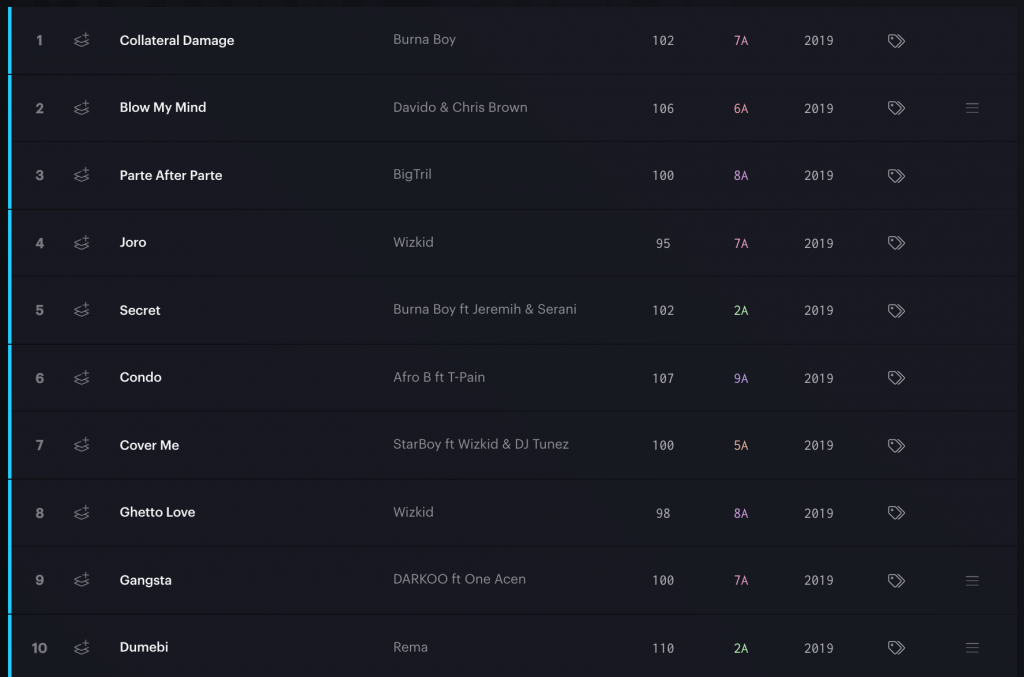 Burna Boy leads the way, and he is probably the biggest star in Afrobeats at the moment based on the requests I've had for the last year or so. He also takes #5! Chris Brown pops up on another chart you might not expect to see him in, while Wizkid is right up there too, one of the few Afrobeats stars able to claim to be at Burna Boys level, and the fact that he has 3 entries in the top 10 backs that up. Afro B scored one of the biggest club hits of recent years with Drogba, can Condo ft T-Pain achieve the same level of success? It's certainly catchy, but I'm not sure it's as distinctive…
Moving on – the Latin chart.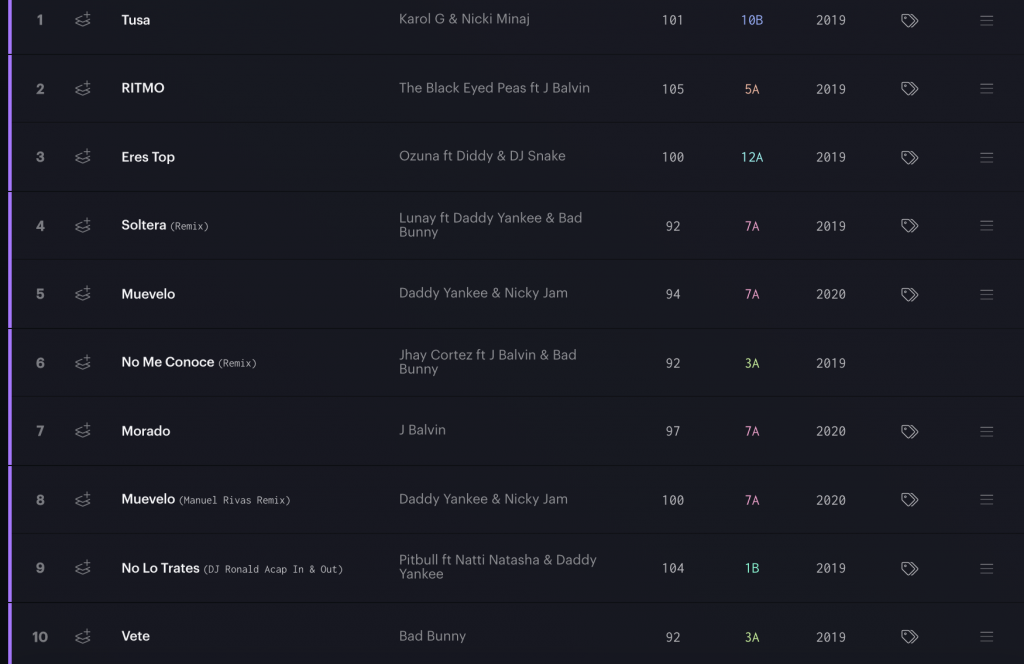 Colombian star Karol G takes top spot, with Tusa (ft Nicki Minaj). Karol G has been making serious waves in recent years, and with the explosion in global popularity of reggaeton and latin music recently, its a name you'll probably see more of. The Black Eyes Peas' pivot to latin sounds sees RITMO in 2nd spot. Both RITMO and the #3 Eres Top take the approach of sampling well known classics (respectively, Rhythm Of The Night and I Need A Girl Pt 2). There's a lot of familiar names on this chart if you follow latin music – Daddy Yankee, J Balvin, Nicky Jam, Bad Bunny dominate.
Pop / Top 40 now!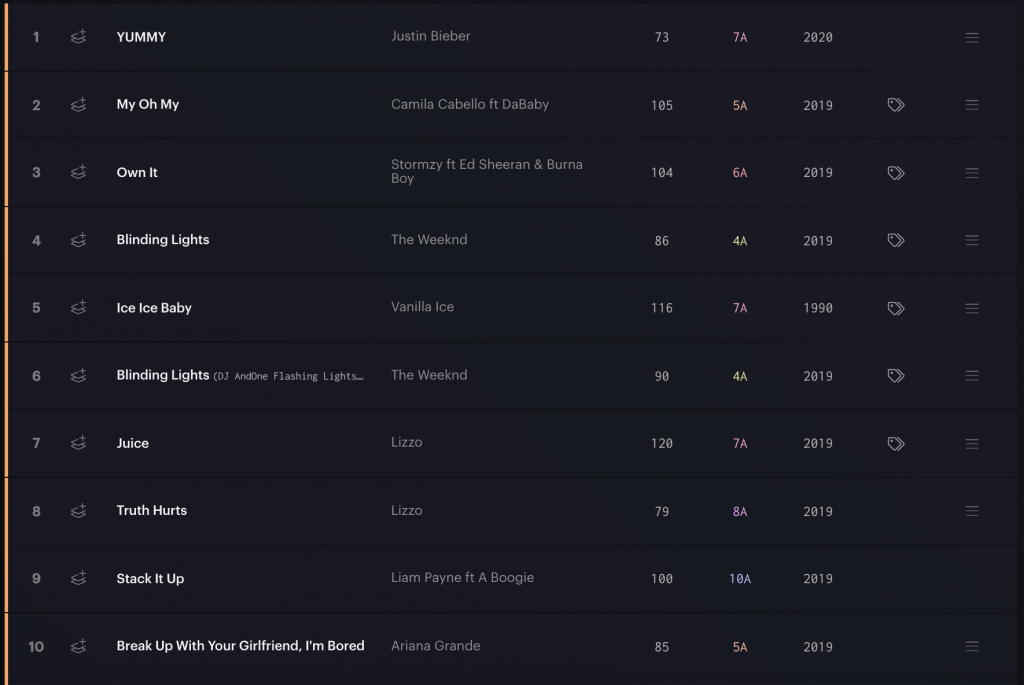 Maybe I've missed them, but it feels like its been a while since a proper big slow jam hit – YUMMY by Justin Bieber certainly ticks that box! There's a great mix of sounds on this chart – The Weeknd's 80s-influenced Blinding Lights is a real personal fave, and check out DJ AndOne's special Flashing Lights wordplay edit in #6! Lizzo maintains her status as a club favourite, while Ariana Grande keeps producing anthems for the ladies to sing along to!
Finally, Reggae / Dancehall!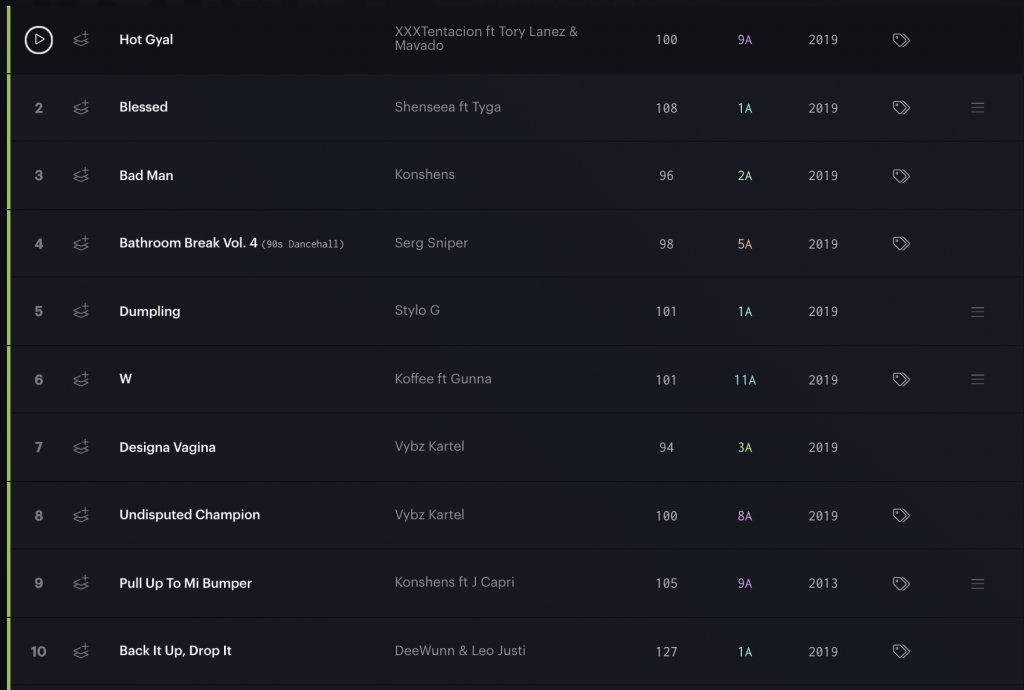 Top spot for the first month of 2020 was taken by XXtentacion ft Tory Lanez & Mavado – Hot Gyal. Shensea & Tyga may be blessed to be up in #2, but they aren't quite the best according to our subscribers! Konshens has a couple of tracks in here in #3 & #9, my favourite being Pull Up To Mi Bumper. Also great fun is the bonkers Back It Up, Drop It! Also worth a mention is Bathroom Break Vol 4 by Serg Sniper – check out these really handy DJ tools for when nature calls!
So that's the top tracks for Heavy Hits users at the start of this year – back next month to round up February!
Load More