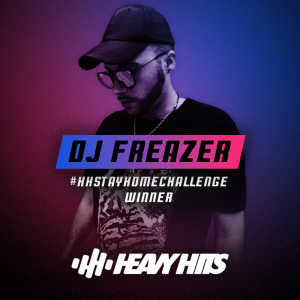 The people have spoken, and Heavy Hits is happy to announce DJ Freazer as the #HHSTAYHOMECHALLENGE winner! He takes home an awesome first prize – a year's free Heavy Hits membership, Hercules DJControl Starlight Controller, Serato Pro License, and a Heavy Hits Hoodie
Here's his fantastic winning routine
View this post on Instagram
Congratulations to our runner-up DJ Mysterons – so close we basically had to run a tie-breaker vote on our Instagram! It was such a tight call that we upped the 2nd prize from 3 months to a full YEAR free membership with Heavy Hits!
Here's his brilliant routine
View this post on Instagram
Then we had a 3-way tie for 3rd place – DJ Shy, Ardent, and Deejay Lomo. They all get a free 1-month membership!
Huge respect to everyone who entered, and everyone who voted! And of course to the good people at Hercules for their generosity!
Go give all these DJs a follow on their Instagrams, and of course the Heavy Hits Insta!
Be on the lookout for our next contest, which we will be announcing very soon! In the meantime lets all work together to slow down the spread of this pandemic by staying at home, washing our hands frequently, keeping plenty of physical distance between others and staying supportive, positive and productive.
Load More