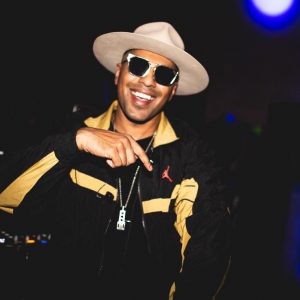 It was my pleasure to get to ask today's guest a few questions – Eve's tour DJ, Gumball Rally resident, winner of Best DJ at the London Bar & Club Awards in 2017, and the man who Rihanna called "London's hottest DJ" – high praise indeed! He's played all over the world, alongside some of the biggest names in music, and has residencies at some of the hottest parties in London, such as Milkshake at Ministry of Sound, and London Reign Showclub. Lets hear what he has been up to…
Can you tell our readers a bit about how you first got into DJing, and some of your big achievements to date?
Hello everyone, I go by the name of Martin 2 Smoove, I'm a DJ, music programmer and curator and I'm trying to turn my hand to making edits (trying being the key word in that haha!).
I also love music which I think is the most important rule in doing this. In my opinion, It should be at the top of of your reasons as to why you want to become a DJ. I started collecting music at school, used to go without buying lunch and spending my lunch money on records or a record (as it was expensive back then).
I was inspired by great music played and presented amazingly well by people like Jazzy Jeff, Trevor Nelson, DJ Swing, Shortee Blitz, and Mark Ronson.
In terms of big achievements, I guess from winning awards and travelling the world I think the biggest achievement is making a living just playing music that I genuinely love.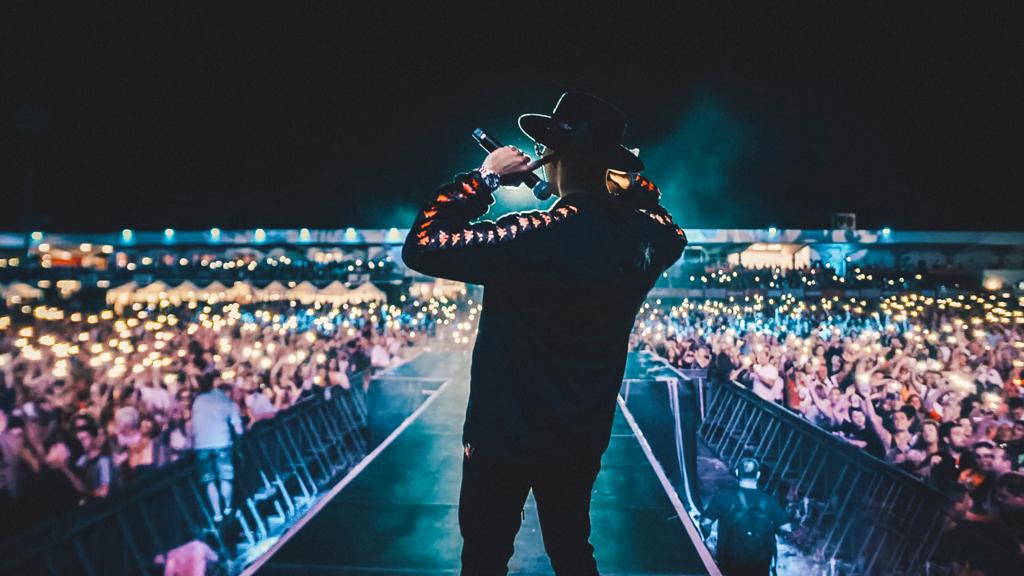 As I understand it, you really hustled to get your break DJing for Eve – can you tell us a bit about how that came about?
I wouldn't actually say I even hustled for this. I think all my early part of my career was working crazy hours, doing interns at record labels, putting on events, giving flyers out, DJing at less desirable events for next to no money. I never had any family in the music industry so getting any short cuts inroads wasn't really an option. That's not dissing anyone that has it, you have to use whatever you can.
So before DJing for Eve I got put forward to DJ for a G called Cleo Sol (an amazing singer, and song writer from west London) by Ben Scarrs and Hanif Boogie whom are Dave and Splurge Boyz managers. It's funny because a few months earlier I tweeted I really wanted to be an artist's DJ then got asked to do a tour for the MOBOs with Cleo, and worked with her for a few years.
So fast forward to 2013 I got a call from a gentleman called Matchstick (who used to be my boss as an intern at Atlantic records) saying that he has an American artist that is looking for a tour a DJ, at the time Cleo was taking a sabbatical, so I said yes. I wasn't told who the artist was but I had to go and meet them at another place which I interned as a uni student (wise buddah). Turned out it was Eve. Obviously I was a little nervous there was a hip hop legend in the room and I was going through her show etc.
So we did two shows; one was for Lovedough (where I was a resident at), and one was a big show at Heaven, to coincide with her album launch. I completely messed up the important show in terms of song order. But Eve genuinely is one of the best MCs live, she sounds exactly like she does on CDs, she looks like a rockstar and just has presence and she just carried on like nothing happened.
After that show I honestly thought that was it and that was my last one as her DJ. But got a call a couple of weeks later for another gig abroad and 7 years on as her DJ the rest is history. I'm definitely super lucky to work such a G. She's genuinely the dopest to work with and her, and her husband Max has become a good friend along the way.

You've got a reputation as one of the nicest guys in the game – where does that mentality come from, and why is it important to you to do business that way?
It's not my intentions to try and be a "nice guy", I was just brought up with two parents that taught me to treat people well. I think if you're doing business or anything you do in life if you do things in a positive manner and attitude and you treat people the way you'd like to be treated 99 percent of the times you get greeted back with the same response.
I know you are probably NDA'd up to the eyeballs, but you do quite a few big celeb parties – how do you find DJing with some of the most famous names in the world dancing around you and making requests? Do you have any stand-out moments you are allowed to share?
Honestly you just have to treat it like any other gig. I'm there to entertain whoever is there in front of me. But the nice thing with these gigs is you'll know who's going to be there before you get there. So you can do research, so if I'm playing for Tommy Hilfiger or Bono/U2 I can do my research on what they personally like and throw a few of those in.
Personally I wouldn't want to share a lot of those moments because that's their time to just release and not have everyone on their case that's why as much as I'd like a pic with Madonna or Samuel L Jackson I'm not going to take a selfie with them. They wanna have their fun!
But some moments have included getting fist bumps off the Prime Minister at the time or throwing a mic to Bono and him catching it and singing it. I'll leave it at that.
You've seen both sides of the game – as a DJ, and as a promoter – and so have a very rounded, even perspective. What things would you say DJs need to consider about the industry that they sometimes forget?
Treat people with the same respect as you want to be treated no matter if it's the glass collector or the prime minister. Another is you're there to entertain, give the people that's in front of you the most fun they could possibly have.
What's the most fun party you play regularly? And what's the moment in your career where you had the most "wow, this is crazy" feeling?
There's so many things I do that I find fun, in fact is go as far as saying as I do so many different things I find it all fun. Whether it's playing the latest hip hop and trap to students of London at the main room at Ministry of Sound or touring with Eve or Romesh, even doing some of the cool corporate or private parties or even the festivals. I love genuinely love doing them all

You've become the resident DJ for the Hip Hop Saved My Life podcast – how has your time on the mic in clubs prepared you for interacting with a comedian like Romesh on stage!? And how important do you think mic work is in general for a DJ?
I love working Romesh, the guys a genius!! He loves hip hop, like really loves it. I don't know how he has time to filter through all this new music with everything he does. His whole team are amazing and just a pleasure/honour to work with.
His shows are wicked and ones I just feel at ease doing, I love the music, his crowd is great and I can be as hype as I want to be to get the show warmed up.
I think just learning it all is important doing mic work, being able to be technically apt and cut up a record but most importantly I think your song selection and how you drop tracks is the most important trait of being a DJ
Big up man like Romesh!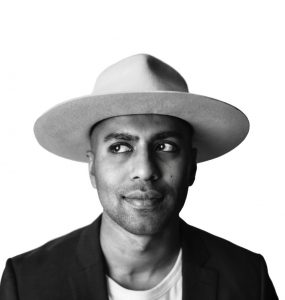 What advice would you give a DJ that is keen to grow out from just playing traditional club and bar gigs?
Do things authentically, and be genuine. If you see something that you really want to do put it out there and try and make the right moves organically rather than it being forced and in the long run you'll make the right relationships that are sincere that can put you in those places.
You've also moved into booking DJs for several venues – what sort of things do you look for in the DJs you have on your roster?
Great question.
1) They're good people
2) They're great professional DJs at rocking the crowds at those venues
3) They're team players.
4) They act and look the part
5) This isn't the most important thing, but having social media account that represents them is important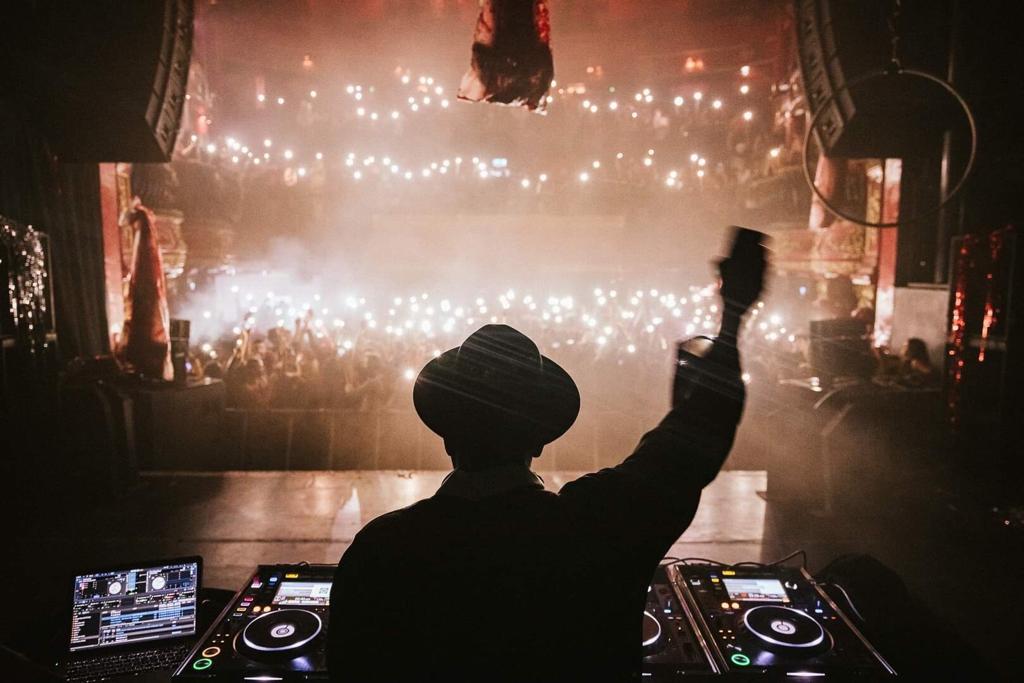 If you could book a dream line-up for a festival stage, which DJs would you go for?
Artists wise, as it's a dream line up I can have people that have passed away
Prince
Kanye West
Janet Jackson
Bruno Mars
Eve
Kaytranada
DJ Jazzy Jeff
Mark Ronson
A-Trak
Andy Purnell
Hosted by Trevor Nelson, and me DJing inbetween.
Check out Martin's website here, and his Instagram here
Want to get your game up to this sort of level? You're going to need some bangers! Get digging for your tunes over at the Heavy Hits pool!
And follow me over here
Load More