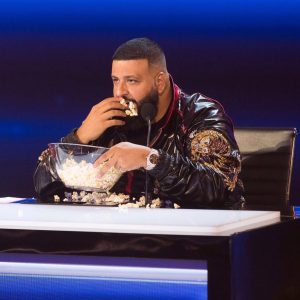 There are few things that unite the DJ community. But one that definitely does is a love of snacks.
Whether in the booth during a long set, or on a journey to a city far away, DJs feel passionate about their snacks of choice. I spoke to a selection to find out what gets their mouths salivating!
First port of call could only be one man – DJ Food, from legendary label Ninja Tune "I never eat in the booth unless it's an emergency, nothing fancy on the rider, a decent sandwich, a good cooked breakfast in a local cafe is nice the day after, sushi is always a treat too. Black tea and biscuits are a must."
A popular pick is cereal and nut bars – I myself am very partial to Nakd fruit & nut bars (lemon drizzle flavour probably my favourite). Martin 2 Smoove (Eve's tour DJ, and Gumball rally resident) is an advocate for flapjacks and cereal bars when he's out gigging, and keeps Airwaves gum to make sure his breath stays fresh! DJP gives a big shout out to Nature Valley bars, and favours Wrigley's Extra Bubble Gum flavour!
Hip Hop Karaoke DJ & promoter Rob Pursey has a hell of a life-hack – "A Tracker [granola bar]will neutralise any sort of garlicky meal that you have pre-gig. I once had Merguez sausage before a gig – went in on a peanut Tracker. NEUTRALISE."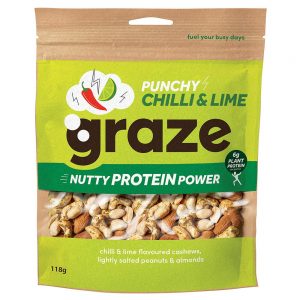 House heavyweight Low Steppa is a man after my own heart – he recommends the amazing Graze Chilli & Lime Nuts. Truly a Rolls Royce of the snacking world, and a very filling, healthy snack to boot! Another vote to the power of some mixed nuts comes from London disco queen Sophie Lloyd, although she is pretty open-minded – "Oh gosh, it's usually whatever I can lay my hands on!"
Barely Legal is one of the busiest DJs on the circuit, and she knows how to snack well "I'll usually pick up some snacks at the train station, will try find a Marks & Spencer and opt for fruit salad, variety of crisps and a sandwich (crisps are good post rave snacks when it's late and you get back to your hotel, but room service isn't running anymore). They also do these deli dishes 3 for £7. I usually get the king prawns, calamari and mozzarella and sun dried tomatoes. I keep it boujee on the move". Check out her amazing Essential Mix here

Red Rack'em (the man behind 2016 festival anthem Wonky Bassline Disco Banger) is used to touring, and so has some good ideas "If I am travelling through London I like a sashimi salad from Wasabi. It's really good value and makes me feel healthy. I sometimes steal the biscuits from hotel rooms as a snack for in the club, but to be honest I don't tend to eat when I play. I usually get a nice meal before the gig so am usually still full up when playing.
But actually you've reminded me about Berlin daytime sets. I used to bring bread, cheese, ham, tomatoes and cucumber and a boiled egg in plastic tubs and have a nice breakfast in the booth. Generally when playing outside at about blank. I can remember using the table tennis table to make sandwiches in their garden before I played too. I think pizza is a good thing to eat during a set too as you don't need cutlery. It's easy to subtly eat pizza while DJing…."
Pizza is a theme for DJ Yoda – "I've definitely told this story before, but seeing Coldcut at Blue Note in the late 90s order pizza delivery to the DJ booth was one of the things that made me want to be a pro DJ". He managed to take this to another level, by having chicken & waffles in the booth. DJ Yoda's Essential Mix is here
Skratch Bastid keeps it on brand for his redhead fam – he's a big fan of Ginger Chews! And of course, when he throws his Bastid BBQs there is no shortage of great food around!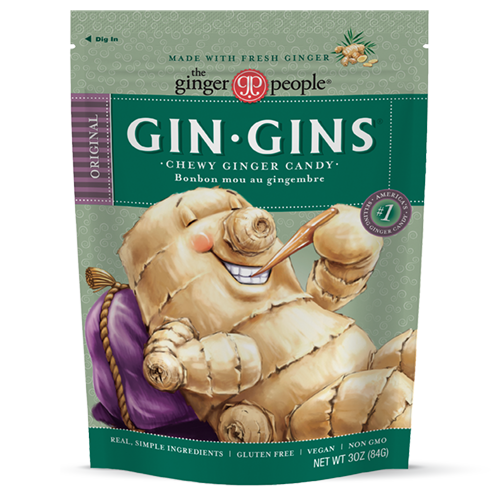 Metalheadz alumni, and bass don, Detboi knows what he likes – "Apple tart – and just about anything with cinnamon in it. There's a cafe called "The Farmhouse" on the Long Mile Road in Dublin .. it serves the nicest slice of apple tart in Europe"
Radio 1 DJ Mistajam is another who tours a lot – he has a simple recipe for snack success. "Beef Jerky. Popchips. Pink Lady Apples, BUT only if they're straight from the fridge" I can confirm that Popchips are AMAZING, and apples are a great healthy snack on the go. Beef jerky is a great way to fill a hole in your stomach on the go, protein is great for keeping you satisfied for a long time.
Breaks legends Stanton Warriors have been touring for decades – for Dominic Butler, the answer is "Sushi, as it's the lightest of the take away foods! No one wants a bloated carb baby before at a gig! I just Google the best Japanese spot in each city". Check out their Essential Mix here.
Philadelphia stalwart Michael The Lion understands the importance of pragmatism – "When you play long sets, especially at places that serve food, there's always the temptation to snack while DJing. But that can be a tough proposition because most of the best snacks are finger food. You can't get grease and crumbs on the equipment or your records – you'll destroy them. I also tend to think that as long as there's this dumb pre-occupation with watching DJs while they play – it's kind of off-putting to eat while you are DJing. Watching people eat is kinda gross to me. That said, if I must – my go to is the sea trout sushi at my residency at the JG Sky High bar in Philly – it's a place with very high end food and they have these fancy small plate snacks. I always manage to eat two orders of those things every time I play."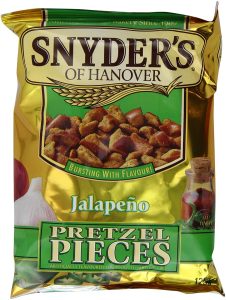 Acid master Posthuman has featured on this blog before, but he is also a man of refined tastes with regards to snacks. "If I can get them, Snyders pretzel pieces – jalapeno flavour. Seabrook's Worcester sauce used to be my jam, but they were discontinued a few years ago. Literally the best tasting crisps on earth. I also have a little post-gig ritual: pastrami sandwich, chocolate milk, and a magazine on the journey home. Seriously, used to do this nearly every weekend if i could."

As you can see, if there is anything that unites the DJ community, it is a love of food and snacks!
Head over to the Heavy Hits pool to satisfy your musical appetite, and follow me on Instagram, Facebook or Twitter
Load More