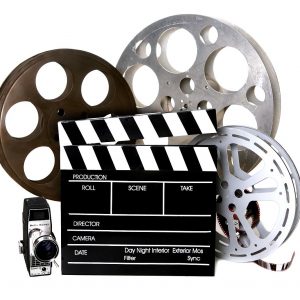 Everyone suddenly has a little bit more time on their hands than they expected to have, and it looks like we are going to have to get creative with passing that time.
Well, thankfully we have streaming sites all over the internet, carrying all sorts of fantastic music documentaries – here's a little summary of some of my favourites!
Hip Hop Evolution
This Netflix original series is 4 seasons deep now, and has covered a huge range of the history of hip hop. Featuring incredible access to the top figures in the history of the genre, as well as some amazing archive footage, it is essential viewing for any rap fan. Watch the trailer here
20 Feet From Stardom
This Academy-award-winning documentary is about the often overlooked world of backing singers. The title alludes to that reality – that these singers, often incredibly talented, are so close, yet so far, from stardom. Interviews with the likes of Mick Jagger, Bruce Springsteen and more cover the ego and charisma you need to be a lead singer, and it really shines a light on the way that singing talent alone isn't enough to dominate a stage. This is the trailer here
Supermensch: The Legend of Shep Gordon
I think this might be my favourite music documentary. Supermensch tells the incredible story of music manager Shep Gordon, who has represented Pink Floyd, Alice Cooper, Luther Vandross, Teddy Pendergrass and many more. Full of incredible showbiz anecdotes, and examples of truly off-the-wall creative marketing (fake breakdown in central London of a promotional vehicle is a personal fave). This one will really blow your mind! Official trailer here
Scratch
This doc tells the story of scratch DJing, and is absolutely brilliant. Legends like DJ Premier, DJ Shadow, Q-Bert, Rob Swift, Z-Trip, Cut Chemist and more talk about the evolution of the artform. Full of great insights into DJing, and an amazing section with DJ Shadow in his favourite record store's insane basement, this one is a must for hip hop fans, scratch DJs and crate-diggers. Watch here
Beats, Rhymes, Life: The Travels of A Tribe Called Quest
A Tribe Called Quest are my favourite hip hop band. They are one of the best acts in the history of the genre. Q-Tip and Phife Dawg (RIP) were perfectly matched MCs. This film covers their glory days, the things that drove them apart, the reasons for their reunion, and the tensions that continued even then. Watch the trailer here
Copyright Criminals
Sampling is at the heart of modern music culture, and has been for decades. It has totally revolutionised the way music is made and consumed, and this doc explores how that started, the changes it brought, and the legal issues that raised! Check it out here
The Summer Of Rave 1989
This BBC film explores the 2nd summer of love, when dance music took over the UK one summer at the end of the 1980s. An intense moment in time, with the fall of communism coming, Thatcher in power for a decade, the Hillsborough football stadium disaster claiming 96 lives, and a heatwave incoming. Then Acid House happened, ecstasy was everywhere, and nothing was ever quite the same again. Watch it here
Mark Ronson – From The Heart
A man who is from our world of DJing, an Englishman in New York for much of his life, and now one of the most successful producers on the planet. This tells his personal story, and the story of some of his most famous records, with appearances from Lady Gaga, Q-Tip, Bradley Cooper and more. I love the tale of how he linked with Amy Winehouse, and they wrote Back to Black almost overnight, having only just met – a truly magical, timeless record. Trailer here, full show on BBC iPlayer
Searching for Sugar Man
This 2012 film is about a real curiosity – Rodriguez, a singer-songwriter who was completely unknown in his home, the USA, but a cultural legend in South Africa. The documentary follows the efforts of two men to work out what happened to the Rodriguez – were the rumours true that he had committed suicide? What happened? Its a genuinely fascinating tale… Trailer here
808
Its funny how some of the most important instruments in modern times don't really sound much like what they are supposed to – and the joy of the Roland TR-808 that transformed the 80s was that, yes, it was drums, but it sounded nothing like a real drum kit. Featuring interviews with many of the great producers of hip hop and electronic music, this covers the history of the world's most beloved drum machine. Trailer here
Dig!
Exploring the strange area between artistic creativity and commercial success, and how they sometimes clash with each other, this one follows indie bands The Dandy Warhols and The Brian Jonestown Massacre, and in particular frontmen Courtney Taylor-Taylor and Anton Newcombe. Its very funny, and also a great meditation on what selling out means to different people. Watch on Youtube here
Mystify
Michael Hutchence was one of the greatest rock stars of recent decades, before his tragic death. His band INXS sold tens of millions of records, and sold out stadiums around the world. Covering his career and colourful private life, it features previously unseen home movie and archive footage, and interviews with the key players in his life. Watch the trailer here
Pump Up The Volume
The history of house music is comprehensively covered by this brilliant Channel 4 documentary, featuring interviews with Carl Cox, Masters At Work, Paul Oakenfeld and many many more – for any dance music fans this is utterly essential viewing. Watch in full here
The Man From Mo Wax
James Lavelle helped found legendary hip hop label Mo Wax in 1992, and went on to put out music by DJ Krush, Dr Octagon, Blackalicious, and of course – DJ Shadow. Lavelle and Shadow formed UNKLE, and much of this film follows the fractious relationship there unfolding… Trailer here
Bombin'
This is a real time capsule – a documentary about UK graffiti and rap scene in 1987, featuring a very young Goldie and Massive Attack back when they were called The Wild Bunch. This film had a profound impact on the UK, giving a lot of people their introduction to the scene – for a start, it's what inspired Lavelle to become a DJ. The audio is a bit fuzzy early on, but that improves – full movie here
Load More