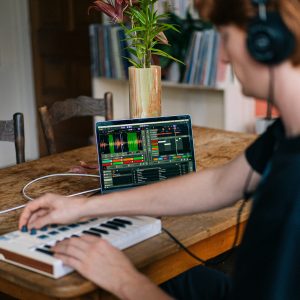 Serato Studio, with DJ Blakey
Could you tell our readers a little about your journey from young battle DJ, to being Serato's Artist Relations guy in London?
I entered my first DJ battle in 2000 in Chichester when I was 15. I did it under a different DJ name and I was terrible. At that point I had only been practicing turntablism for about a year, so I fully expected it to be bad! I kept at it and basically spent all day every day practicing scratching, beat juggling and routine composition. In 2001 I entered the London DMC regional, still 15 years old, and I got through to the evening final at Cafe De Paris. I went on first and they kept me in a back room of the club because I wasn't old enough to be there. Again, my set wasn't great but it was certainly an improvement on 2000.
At that point I really started to take it seriously and in 2002 I came 2nd in the London DMC regional, making it to the UK final. In 2003 I came 2nd in the UK final, and in 2004 I won the UK final and came 4th in the World final. I entered one more competition in Japan in November 2004 after being invited to participate by Vestax. That was my last DJ battle.
Fast forward to the 2017 and Baptiste from Serato contacted me about the European Artist Relations role. I had 4 separate Skype interviews before Matt Perry (Artist Relations Manager) and Scotty Hoogerbrug (CMO) came to London to interview me and decided to employ me.
Serato is pretty well established as the most popular DJ software for open format and hip-hop DJs around the world – is Serato studio an add-on/plugin, or a separate program?
It has a quite similar look, but Serato Studio is actually a separate app altogether.
Serato Studio has been floating around for a while, but this seems to be a much different beast to what I saw when it was originally released – what's new in this?
You're right, it's a totally different application just a year on from release. It now has a completely free mode, which allows you to use it as much as you'd like with some limitations, but still letting you be creative and make some dope stuff. We also recently added an auto chord feature, which allows you to write chords into your songs by just hitting one note. These chords will then change key if you decide to change the key of the entire project. You can also change the feel of these chords, which puts space between the notes to give a more natural, less robotic sound. It's the most fun I've ever had making beats. I spent a lot of time between 2010-2013 making music in my spare time, but I came up against the same obstacles every day. Studio breaks down a lot of those barriers and allows you to just get busy with making a tune and having fun.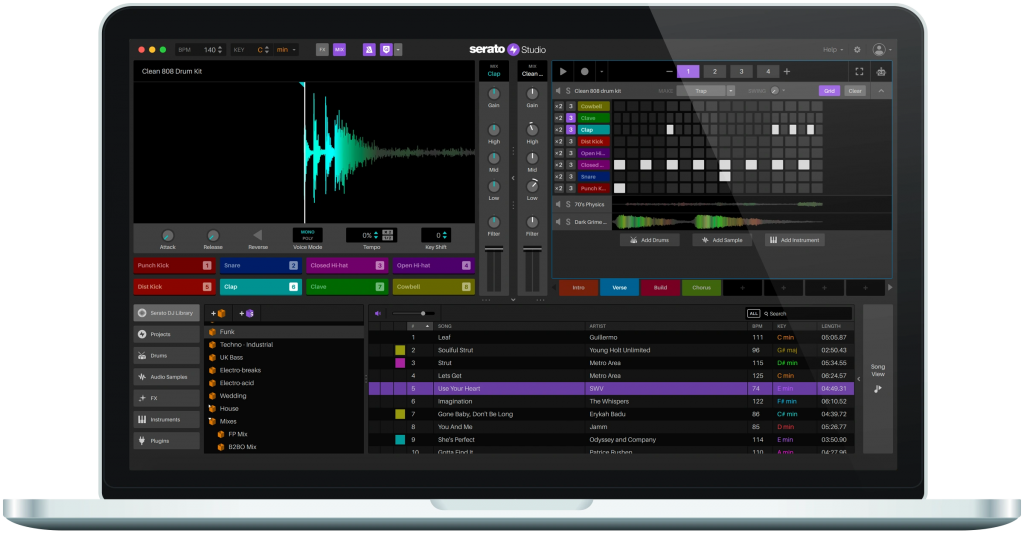 What sort of tracks is this aimed at making? I noticed that there's a couple of different modes, "New beat" and "New DJ Edit" – what's the focus of each, and how do they differ?
We have templates and drum patterns for pretty much every style of music, so you can make any style of music you like. You can also make DJ edits for your DJ sets inside Serato Studio, and you can get as creative with these as you like. If you want to just edit a song's arrangement, you can do that in seconds. If you'd like to add drums, samples and instruments to your DJ edits, that's really simple to do too. This feature has been really popular because DJ's know that making edits and original music for your DJ sets is one of the key ways to stand out in today's scene.
I had a play around with the free version today – really fun making up beats with the step sequencer! Is that sort of functionality something you could ever see being adding to Serato DJ for live use?
There are no plans to fuse the two applications right now, but we're open to these kinds of suggestions!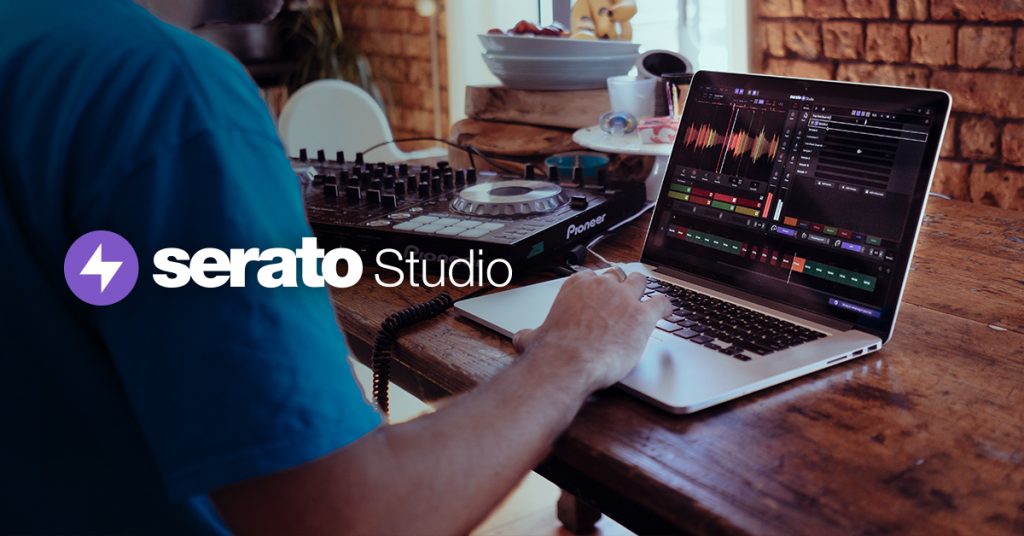 What sort of updates will there be for users? There seems to be loads of drum and instrument sounds already, and a decent selection of drum pattern presets. Will those be updated/tweaked as trends change and new genres emerge?
We add sound packs every month, which are free to download for subscribers and people who have bought the software outright. We're also really listening to the feedback of our customers and directly our feature roadmap towards what people want, so we'd love to hear any feedback that people have. I'd love to see some UK garage drum patterns in there, for instance.
Is there anything else about Serato Studio or Serato in general you'd like to tell us about? And where can we check you out online?
There is some very cool stuff being worked on at our HQ in New Zealand. I was out there back in November and I was shown some things that really blew my mind! Something I'm particularly looking forward to is the official Phase collaboration, which we showed in it's alpha state at NAMM back in January. But there is plenty of other cool stuff in the works this year too which people are going to love.
My IG is djblakeyuk. Come and give me a follow ✌
Load More