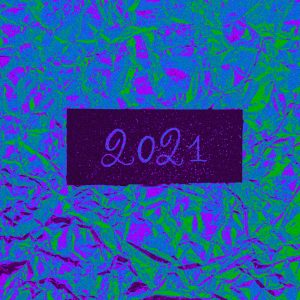 One day I will be able to write a blog post without commenting on what a strange time it has been for DJs. But today is not that day!
Depending on where you are reading this from, you've most likely had some form of lockdown for at least some of this year, or at the very least have been limited in what sort of social activities you can take part in – with nightclubs and festivals a pipedream for most of us for most of 2021.
In some ways this led to an interesting phenomenon amongst DJs playing in online streams – without the procession of requesters to ask for whatever is hot, and without owners and managers there to put pressure on to play the hits, a lot of DJs were able to explore and express their own tastes in ways that were almost impossible in normal times.
Obviously, it would be great if a decent chunk of that individuality and self-expression made its way to venues as countries re-open. But there is also a practical reality – venues need punters, and punters tend to want "the hits". As a gigging DJ, it pays to at least be familiar with what is hot, even if you don't play all of it, so that you can bend your sets towards what will keep the dancefloor full and the people paying you happy!
Well – as always, the Heavy Hits record pool has got your back! We tasked our brilliant playlist compilers to come up with the best of various genres in 2021 so far, featuring all the biggest hits and hottest dancefloor heat! So if you're like me and spent the first half of 2021 listening to weird techno b-sides and suddenly have to deal with people asking for the latest drill sensation, you are in luck! Like I say – nobody is saying you have to play these songs, and every DJ should be encouraged to express themselves in their sets where appropriate, but it is extremely good practice to know what is popping off in tha clurrrrb.
Electronic/Dance
We've got the electronic/dance selection here, taking in some brilliant remixers from the Heavy Hits crew (including this phenomenal JEKEY flip) as well as originals from heavyweights such as Afrojack, David Guetta and Joel Corry (who I am actually DJing with later tonight in London!).
Latin
Current Latin music is something I am always in a battle to stay on top of for a couple of venues I play at – and here's the ultimate cheat sheet for DJs like me! There's a lot of familiar names – Daddy Yankee, Bad Bunny, J Balvin, Karol G etc – and a fair few that I don't recognise as well. I will be making sure all these tunes are in a folder ready to go, for when I'm playing at venues that have a big latin clientele!
Hip-Hop/R&B
Hip-Hop/R&B is probably the most popular genre on Heavy Hits, so maybe you are already on top of this one – but maybe there's a few gems you missed out on, or maybe you spent the first half of the year blasting 1991-93 New York boom bap on Twitch, and now have to work out who Lil Who-the-hell-is-that and Lil Wotsisname are. Well – here you go! A comprehensive round up of the biggest new rap tracks – everything from Migos to Moneybagg Yo.
Pop/Top 40
Gonna be playing to a pop/top 40 crowd, but not been paying attention to the charts this year? No problem! Here's a comprehensive selection of the major hits of 2021 to date – from the K-Pop of BTS to the alt-pop of Billie Eilish, and all sorts of points inbetween. Some real pop heavyweights in this playlist.
International
The International playlist is always a fascinating smorgasbord of goodies from all sorts of regions and styles, and this 2021 So Far playlist is no exception. Burna Boy – Kilometre is one of the anthems of the year in London, and this playlist takes off from that excellent launch point! French, German, even Swiss with the absolute banger Oh Digga by Loredana!
Dancehall/Reggae
And finally we have the Dancehalll/Reggae playlist. I'm always pleased to see playlists on Heavy Hits for this genre – I love playing it, but don't follow the scene closely enough to know what's what, and its very tempting to fall back on the same old hits from 10+ years ago. Keep it fresh! There's the familiar names you'll definitely know if you have a passing interest in the genre, but then a whole host of music that will quite possibly be new to you – check it out!
So there we go – plenty of music to get stuck into, and maybe some of it will make it into your sets!
In the meantime, follow Heavy Hits on Instagram, Twitter and Facebook!
Load More