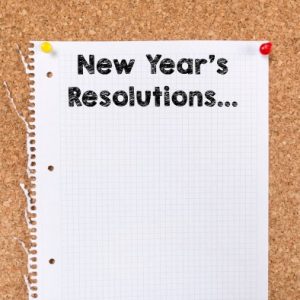 Its that time of the year! Where we look back at the year just gone, make plans for the new year ahead – and where we commit to resolutions, to improve ourselves and our lives one way or another. Its a great opportunity to try to start good habits or end bad ones, so here's some suggestions for resolutions that DJs may find useful, or might spark ideas for other resolutions that suit you better!
Explore Music
You could make a commitment to listen to more new music – and that doesn't mean it has to be music that came out recently. You could go through classic Essential Mixes, a treasure trove of brilliant music by some of the best DJs around. You could pick a top albums list from say Pitchfork or Rolling Stone or Source, and listen to each album, day by day, then move on to a different list at the end. You could use the Spotify algorithms to your advantage, as I explain in this article (along with a bunch of other strategies, such as checking out radio playlists).
One of the greatest things about being a music lover is that every day is the best day in music – there are new tunes coming out every day, PLUS you still have the entire history of music to explore! Trust me, if you search, you will find bangers!

Practice Yo Cuts!
2020 has been a year where being nice on the cut has been a HUGE advantage, because of the emergence of video livestreaming as one of the major ways for DJs to connect with their audiences. Obviously, not everyone is going to be able to reach 3style champion levels of technical expertise, but being tight is a benefit to any DJ. And with the fact that eyes are very much on your while on-screen, it adds a valuable visual element to your sets if you are able to cut, scratch and juggle a bit, and can help you differentiate your mixes from other DJs'.
There are loads of great free scratch tutorials on Youtube, and loads of paid-for services from badass scratch DJs like DJ Angelo. Even just 10 minutes a day scratch practice will make a big difference if you stick to it consistently.
Develop Your Online Image
Like it or not, your image matters. And these days, your image is largely represented online, much of that through your social media channels. From conversations I've had with industry people, the first place any booker looks when checking out a DJ is their Instagram. Facebook and Twitter are worth maintaining if you have them, and having your own website doesn't hurt either. But if you want to maximise the chances of making a good impression, think about how your Instagram looks, think about the image you want to present to the world.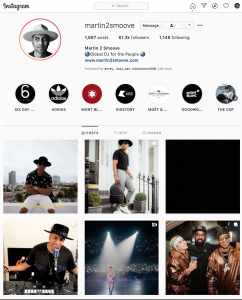 There is no "correct" way to do this. But there are ways that are more or less effective, depending on what you want to achieve. Posting consistently (both in terms of timing and in terms of what content you share), engaging with fans who comment, commenting on the posts of others to become part of a wider community – all these things can help. You'd be surprised at how little research some bookers do – they want to go look at a page and check someone is legit, and so if they have to wade through several dozen unrelated posts to get to anything that shows you at work, they might conclude that you are not a serious DJ. That doesn't mean you have to do things a specific way – my Instagram has plenty of pizza photos and duck videos – but do so in full knowledge of the impression you want to create, the relationship you want to generate with followers.
Look at the social media of DJs you admire and want to emulate – see what lessons you can learn from what they post and how they post it.
Develop Your Studio Skills
One of the realities of the modern DJ game is that it is a HUGE advantage to be putting out your own tracks – be that originals, remixes, edits, mashups, whatever! A huge aspect of getting booked is name recognition – you will struggle to make your name known in Sydney if you live in New York from your DJing alone, but have a remix of yours become popular and suddenly DJs all over the world will know your name, and DJs around the world are often the people throwing parties and shaping the musical tastes of those around them.
Another benefit of this is that you can make exclusive edits for yourself, meaning your sets can be more unique, and the better you get at making music, the more you will understand the musical dynamics of building a good DJ set. The two skills are not necessary for each other, but they sure do help the other along!
Go check out DJ AndOne's amazing Youtube channel, where we walks through how he makes his amazing edits and remixes!
Learn Music Theory
Serial badman DJ Freefall suggests learning more about the technical side of music, and even if you aren't making music this isn't a bad idea – understanding the language of music just gives you a far more rounded understanding of what works and why, so that you can take even greater control of your audience when DJing.
Tidy Up Your Library
It is the eternal struggle of the digital DJ – thousands of tracks, and trying to organise them in a way that makes sense, which allows easy access to what you need, stops you falling into repetitive ruts, and most importantly keeps you inspired and creative.
We had an in-depth conversation with DJ Freefall about this very subject here – I've commenced this mission, and it has helped me rediscover all sorts of things I'd forgotten about, and make musical connections I never would have before. And it is the new year's resolution that keeps on giving – when you have as much music as I do, this job is never complete!
Clean Up Your Library!
One thing I have realised in the age of livestreaming is that a lot of the music I play in clubs is FILTHY. Tracks I never batted an eyelid about playing to 18+ crowds take on a whole new dimension when you are playing online, to crowds that include people's kids! I have done a fair few corporate performances, via their social media channels, or private Zoom parties to company staff. And it is a horrible feeling to realise that you only have the dirty versions of tracks you want to play. Its an even more horrible feeling to play a track you didn't realise was dirty and suddenly you are swearing to the CEO's cute little daughter on Zoom!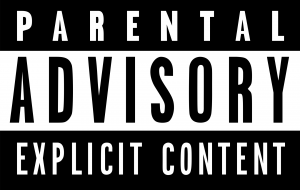 The easiest way for a lot of these is to head to the Heavy Hits Pool and pick up the clean versions of as many of these tracks as you can – these are all carefully and accurately labeled. If you can't find clean versions, then making them isn't too hard – the simplest way is to open the tracks in a program like Ableton Live, highlight a swear word, and reverse that section of the track. If you just do the word (rather than a whole sentence or phrase) then the brief section of backwards audio sounds fine. Once you've done it a few times, you'll find the knack for doing it well!
Make Notes When You DJ
Maybe not "notes" exactly, but @tecksound2 on Twitter made a great suggestion – comment, tag and star tracks for later on, so you don't forget about an amazing track, or a great sample you found, or a cool lyric to do a wordplay with! I have a version of this I have done for a while – when I'm playing a gig, if I do a particularly great mix, I take a quick screenshot, and then I can refer back to it at a later date. I've used these ideas as the basis of quite a few mashups and edits, and its handy for when making a mix and wanting some quick ideas of blends that worked really well for me in a live setting.
Turn Your Practice Sessions Into Social Media Content
DJ Sam Flanagan made a great suggestion, which I may actually copy – film scratch practice every day, and then edit this into a weekly highlights package. He's also planning to to make 1 scratch routine per day that will feed into his practice, and theming them weekly (eg, Beastie Boys one week, De La Soul the next) – another great idea!
This ticks so many boxes for DJs who scratch – you get to practice your skills, you deep dive a different artist each week (meaning you'll probably discover new tunes, or old ones you forgot about!), it creates relevant content for social media, and then when gigs come along, you have a whole treasure chest of routines to pepper your sets with!
Most of all, have fun!
If you're doing it right, you DJ because its fun to you – its so important to keep that flame alive! New year's resolutions are very useful, but never let them get in the way of your love of music, the joy of entertaining people, the thrill of trying something out that you're not sure of, and it just works. I'll likely try to take on a few of the above resolutions, and hopefully most of them will stick – if not, no worries!
2020 has been an incredibly tough year for the DJ community, and it will probably be a little while before 2021 approaches whatever "normal" looks like these days. But we've made it through this far, and if we're smart we can get back to the clubs as better DJs, and make sure we are ready to capitalise on the parties that will be coming! A lot of DJs won't be ready – make sure you are! Stay on top of the latest releases, keep your skills honed, let people know you are still doing the damn thing!
From everyone here at Heavy Hits, we wish you a happy New Year, and hope that only good things come your way in the year ahead!
Load More