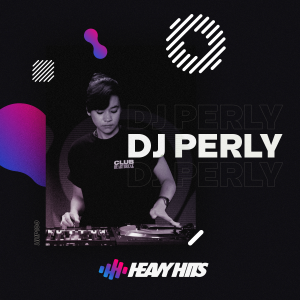 Well damn, the time just flies by!
Feels like yesterday that the Heavy Hits Podcasts mix series kicked off, and now here we are – with the incredible DJ Perly dropping an awesome 100th HHP.
DJ Perly is a member of the world famous Heavy Hitters DJ crew, and in 2017 became the first female DJ to win the USA DMC championship. She has dropped a superb open format mix, featuring tracks from Crooklyn Clan (we recently interviewed DJ Riz right here), Eve, Eric B & Rakim, Kaytranada, Stardust and more. Check it out below, and give the Mixcloud a follow!
There have been some incredible mixes along the way, and a whole host of great new ones coming up.
I thoroughly enjoyed doing one of the early podcasts (#16), and indlgging my cheesy pop side with what we called the "Ultimate Office Party"! Check that out below!

Lots of the Heavy Hits team have contributed mixes, and we've had DJs from all over the world – Brazil's Nedu Lopes, Scotland's DJ Big Al, Germany's DJ Say Whaat, Jamaica's DJ Chemics, and many more, giving a truly global flavour to the podcast series!
Keep your eyes peeled for the next 100, there's some great DJs involved, and I will be adding a new one before too long…
But we want to take a moment to say a huge thank you to all the DJs who have contributed to this incredible selection of mixes, showcasing their amazing talents, as well as the great music available on the Heavy Hits pool. We couldn't have done this without their time, skills and creativity – so to every single DJ that was featured, we salute you, and we appreciate you!
Until then, make sure you stay on top of the latest music with the Heavy Hits pool, and follow us over on Instagram, Facebook and Twitter. Catch me streaming regularly on Twitch.
Load More