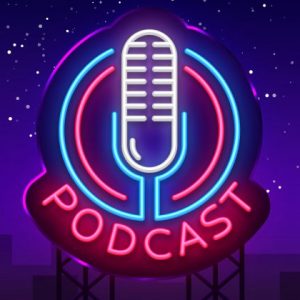 I've been a podcast junkie for years. For a long time the focus of my listening was politics and sports, but over time, a great selection of music-based podcasts has emerged, covering all sorts of areas – whether songwriting, legendary careers, the DJ circuit, and much more besides.
You can learn a huge amount from these podcasts, about the heritage of the music you play and listen to, the nuts and bolts of the "business" part of the music business, and ways to maximise your creativity and productivity.
Here's a selection of highlights…
Song Exploder
This podcast is a great short listen for music fans, especially those who write their own tunes. Each episode features one particular song, with the composer walking through how they wrote and record it, and finishes with the song in full. Often you will hear a familiar song in a whole new way after listening to an episode of this, and it is always fascinating. There is a huge back catalogue of episodes to explore, everyone from Fleetwood Mac to Big Boi to Tame Impala to Bjork to Meek Mill.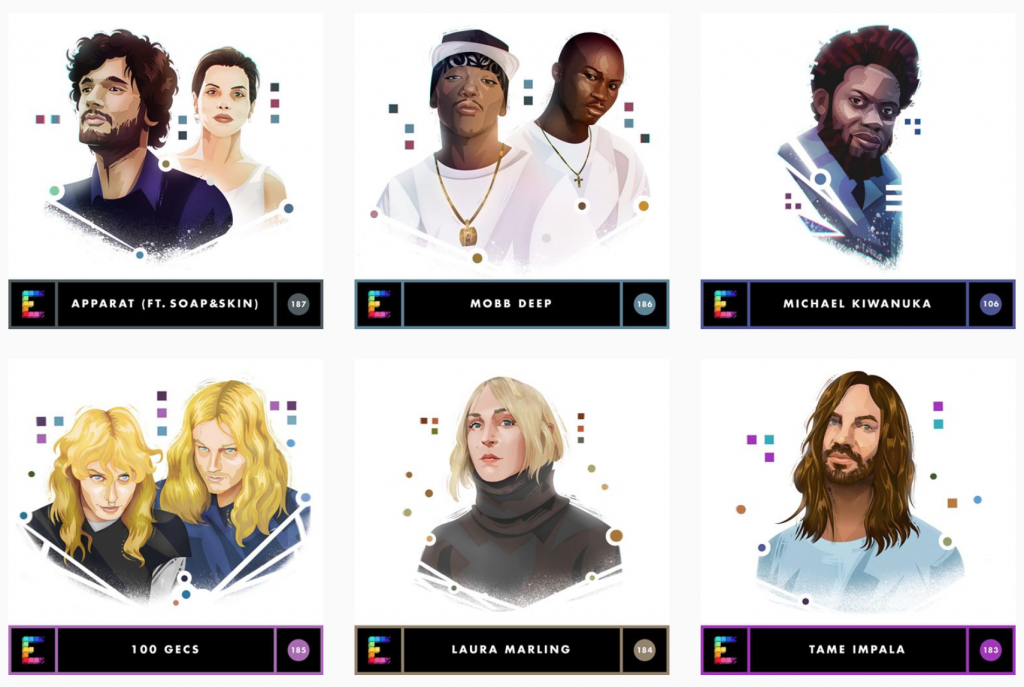 Questlove Supreme
Questlove is, of course, the drummer and band leader from the legendary Philly hip hop act The Roots (who also happen to be the house band on Jimmy Fallon, and Jay-Z's backing band on his MTV Unplugged. Questlove has forgotten more about music than most have ever known, and his deep love for music, along with his insight as both a musician and DJ, mean he is in a fantastic position to dig deep into his guests' careers on his podcast Questlove Supreme. He has an incredible 3-parter with Jimmy Jam, and a brilliant conversation with legendary producer and Def Jam founder Rick Rubin. The standard of guest on here is stellar – Michelle Obama is the latest visitor, and he's had Babyface, Ceelo Green, Lenny Kravitz, Chris Rock and many more.
Frequently guests blow Questlove's mind with their versions of how legendary musical moments actually went down – the Dee Nice episode is absolutely essential listening for any real hip-hop heads!
ARD Podcast
The ARD (Awesomely Righteous Dudes, or America's Realest DJs!) podcast is a completely different angle to the previous two – Low Budget (who founded Hollertronix/The Hollerboard with Diplo) and Dirty South Joe, two DJs from Philly who are well respected circuit/local DJs. Theirs is a fun, light-hearted look at the DJ world from the perspective of those DJs who are on the weekly grind, and are full of fun discussions of the latest trends and their experiences in DJ booths dealing with the sorts of customers most DJs can recognise.
They regularly have guests join them, and have a really well-rounded perspective, completely unpretentious, frequently hilarious, often very illuminating. Great listen to understand the day-to-day workings of career DJs.
The Top 20 Podcast with DJ Spider
This podcast is a similar sort of thing to above, but less irreverent. Again very US-centric, and again generally DJs who are pretty successful, but more at well-established-resident than superstar level, making it a fascinating listen for those DJs wanting to make a long-term career out of their passion.
I really enjoyed this episode with DJ Scene.
Trailblazers: Electronic Pioneers
This podcast is a fantastic piece of work – genuine legends of electronic music interviewed by two music industry stalwarts, Eddy Temple Morris and Nick Halkes. Taking in guests like Fatboy Slim, Goldie, Paul Van Dijk, Tony Prince (the man behind the DMC DJ championships), and many more – all legends, all full of incredible stories about their lives and career.
If you want to understand the history of the electronic music scene, you need to listen to these interviews! A big favourite of mine was the Mike Pickering episode – from Haçienda resident DJ, to multimillion-selling M People pop star, to Calvin Harris's manager!
Broken Record
He was mentioned above as a guest on QLS, but Rick Rubin hosts this podcast, which aims to replace the liner notes that used to bridge the gap between audience and artist. Albums would routinely come with a wealth of info about who made the records, and how, and where, and when, and much more… With the advent of streaming, that bridge has been lost, so this podcast talks to musicians and producers about their process and techniques and inspirations.
Rick Rubin being the legend he is, he has no trouble getting in absolute superstars to talk to him – Beastie Boys, Andre 300 (Outkast), Flea (Red Hot Chili Peppers), Nile Rodgers (Chic), Wyclef Jean (The Fugees) amongst many others.
I loved this interview with Tame Impala, especially when he turns the table and starts asking Rubin questions…
Crate 808
This UK-based podcast is all about hip-hop, and has featured some absolute legends – Just Blaze and Pharaoh Monche on recent episodes for starters! Featuring brilliant, knowledgeable and insightful talks about new releases and old classics, this is an excellent one for rap fans.
Hip Hop Saved My Life
This podcast is hosted by UK comedian Romesh Ranganathan. He's a well known comedian, and lifelong hip hop lover. His considerable profile means that he can attract a really high calibre of guest, plus he does live events – with his regular tour DJ being former Heavy Hits interviewee Martin 2 Smoove, and another frequent guest of his being DJ Yoda, another former Heavy Hits interviewee!
I particularly enjoyed this episode with producer and DJ Mark Ronson!
Last Party On Earth
Techno hero Tiga hosts this dance-music-focused podcast, where legendary house and techno DJs discuss what they would play at an imaginary last ever party for the DJ in question. Tiga is a famously interesting and thoughtful character, and the conversations, with legends like Carl Cox, Seth Troxler, Pete Tong and Annie Mac.
There are many more out there for people to explore, but these are a range of my personal favourites. They should give you plenty of food for thought, and inspiration for your DJ sets – go stock up on tunes at the Heavy Hits pool. And follow me over on Instagram!
Load More