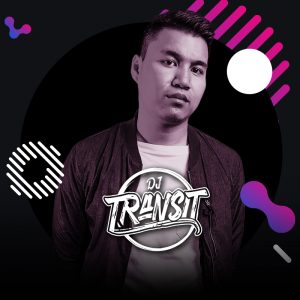 Livestreaming with DJ Transit
The latest Heavy Hits Podcast has been put together by the awesome DJ Transit – you may already know him from his excellent edits in the record pool. I caught up with him to find out a little bit more about him, and especially the livestreaming he's been doing this year!
First off, can you tell the readers a little bit your background and career so far? 
I'm a Philly-based, open-format DJ who started at the age of 14 years old. I spin at local bars and nightclubs as well as private events like weddings and bar/bat mitzvahs. DJing started as a hobby and way of making some additional income during high school. I saw a chance to DJ my grade school dances and from there, it became a passion and career. Currently, I'm one of the talented editors for Heavy Hits as well as a partner in several businesses including a "multi-op" entertainment company called Limelight Event Group.
You've just done a new mix for Heavy Hits, what sound have you gone for, and what were your reasons? Did the global lockdown situation influence your choices, and if so, how?
My new mix for Heavy Hits is a little bit of everything and include my edits that are available on the record pool. I also made sure I mixed in the Soulection/Future Beats tracks which I have been really into. The quarantine has definitely influenced this mix because this isn't the typical party rock set I would normally do at a club. It's more aligned with that I would I would play as an opening set with feel good grooves. Gotta love them vibes!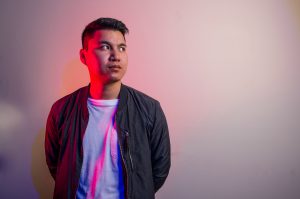 You've been a pretty early adopter of livestreaming DJ sets, with your Twitch – the visuals are pretty crazy, and very impressive! Were you already doing this before the lockdowns, or have you learnt in the last few months?
Appreciate it! I've put in a lot of time and work in making the visuals on my Twitch different than everyone else. I studied other DJs like Heavy and Apollo XO from Chicago and Aiden Scott from Philly for like a week straight. I took some elements from them along with a lot of research with OBS and equipment needed to put it all together.
Has DJing online, rather than in venues, changed the sort of sets/genres you play?
Yes, definitely. I get to play whatever I want and what I'm feeling instead of trying to please a whole crowd. There's literally no one in front of me so the only responses I'm getting are people who are chatting. I take requests here and there but my viewers usually leave it up to me to do me, which I love.
Can you give a quick run through of your streaming set-up – software, and hardware?
I could do a whole YouTube tutorial video of everything, but here's the simplified version of it
For video, I have my DJ laptop, a 2013 15″ Macbook Pro running Serato DJ Pro and MixEmergency for music videos with HDMI going out to one of the channels of my Roland V-02HD video mixer. I also have set up my Fujifilm X-T3 mirrorless camera to the other channel. The main HDMI program out of that video mixer is ran into a Elgato HD 60s+ capture card, which is USB connected to my streaming laptop (2015 15″ Macbook Pro). For audio, I spin on (2) Technics 1200s and a Pioneer DJM-S9 Mixer with my main outputs connected XLR to a Zoom H4N audio recorder, which is then USB connected to my streaming laptop. I have all of my different overlays and scenes built in OBS that I stream to Twitch. My streaming laptop is Ethernet connected to my router for stable internet upload speed.
There seems to be a bit of a gig ecosystem emerging online for those DJs who get streaming right – what have your experiences been with this, and what sort of gigs have you been getting?
I think DJs who make the switch to Twitch definitely have felt the benefits that streaming live to Facebook and/or Instagram. The biggest gain is there's no audio interruptions. You won't be taken down for playing copyrighted music. It's only after the fact, that Twitch mutes certain parts of your past broadcasts. Another benefit to Twitch is seeing all of your favorite DJs you couldn't see spin because you had to work or you're in a different city/country. You're also able to discover new dope DJs from around the world!
I haven't necessarily received gigs from Twitch directly but it has helped me and my company provide virtual zoom parties to our clients. We have made lemonade out of lemons during this pandemic. We were contacted about doing one towards the end of April and it has skyrocketed ever since for us. We currently have 23 virtual events coming up!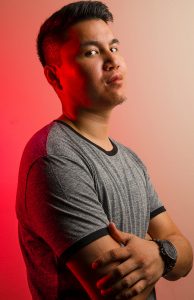 Do you have any hints or tips for other DJs looking to get into live-streaming sets?
My biggest advice is to check out other DJs on Twitch who are your friends or you look up to and see what/how they stream. It doesn't take too much to get up and running. I think if you have some sort of graphic visual overlay with a camera of you and your setup, that's all that's needed! Another big tip is to get your audio sounding crispy. I can't stress that enough. Grabbing audio from the mic off your laptop just sounds terrible. You also don't have to tell people to throw their hands up in the air or anything like that. I think people tune in more if you're "interactive" and engaging with the viewers.
Nobody really knows quite what the next few years will look like, or when clubs will be open properly again – but what differences do you think there might be after this enforced period of change?
I think it could go two ways. The clubs will be jam packed because people are itching to be out or it could be a slow start with certain people waiting for COVID-19 to be completely "done." I have already seen with clear acrylic frames and borders being made so it wouldn't surprise me if those would be put all around the bar and DJ booth. I also think you'll see people wear masks out even if the restrictions are lifted.
Do you have anything else you'd like to tell us about?
During this time, I believe as a DJ, you should be working on something whether it's making edits, organizing crates, downloading new music on the regular or live streaming. It's important to stay relevant and working on your craft because this time will pass over. Others will notice the work you put in and you won't be left behind. If you're doing this full-time, treat it like any other business. There's always room for growth and improvement on your skills. If you don't already have it, subscribe to Heavy Hits Pool!
Load More