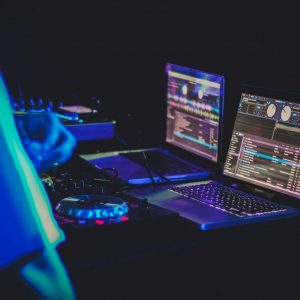 For today's post, we have a special guest column, generously shared with us by DJ Tech Reviews – be sure to bookmark that site for more of this sort of content! But without further ado… Serato DJ or RekordBox DJ – which is best in 2020?
Ah, the age-old question – Serato DJ or RekordBox DJ – Which Should I Use? Let's face it, one of the toughest parts of succeeding as a DJ is deciding which platform to use.
When you are trying to deliver an epic performance, you need software that helps out with things like collecting and organizing your sounds. Tools like Serato DJ and Rekordbox DJ are ideal for that exact purpose.
The only problem? There are plenty of reviews out there from pros ranting about the benefits of one platform or the other. However, it's tough to find comparisons that help you choose one tool over another.
That's why I'm here to help.
I've explored all the ins and outs of both the Rekordbox and Serato platforms to bring you this head-to-head guide.
Let's dive into Serato DJ or Rekordbox DJ – Which Should I Use?
An Intro to Serato DJ or RekordBox DJ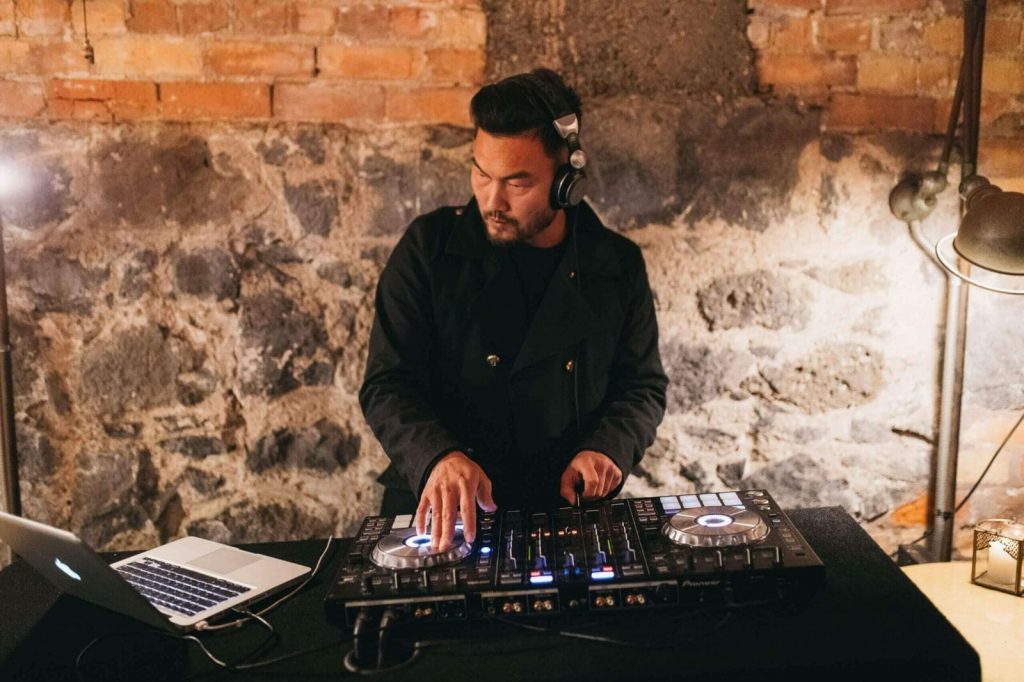 Both Serato and RekordBox DJ are considered reliable and practical options for the modern DJ. They're teetering on the cutting edge of the industry, delivering high-quality tech for many respected artists.
Serato first launched in the mid-2000s, and it's evolved with the DJ landscape since, offering access to everything from turntables, to DJ controllers and media players.
Rekordbox is the software from Pioneer DJ, originally designed to help DJs organize and export tracks to USB drives. RekordBox DJ also comes with a performance mode that allows you to spin via your laptop and a DJ controller. It's pretty similar in functionality and style to Serato.
At first glance, you'd probably struggle to tell the difference between the two.
Both Serato and RekordBox allow you to organize your music collection, save cue points, tweak FX elements, and display tracks with visual waveforms. Both options are stable (though one is better than the other here), and they both get regular updates from developers.
So, what really sets these tools apart?
Serato DJ or RekordBox DJ: Features
Let's take a look at the features available from these two platforms.
Serato's built-in feature set is pretty awesome on its own. However, there's also a bunch of expansion packs available too. For instance, you can access Serato Video to access an in-built video editor, adding synced sets to your system in minutes.
Check out this video walkthrough to get you started:
Serato Flip means that you can remix your tracks quickly and easily for playback, while Serato DVS allows you to connect CDJs and turntables with timecode discs and vinyl. You can also try Serato FX for FX customization, Serato Pitch and Time for shifting pitches, and more.
If you want to learn more about Serato DVS then check out this video:
The experience of working with RekordBox is very similar to using Serato. However, RekordBox is compatible with fewer controllers, you can only like 22 controllers, 12 mixers, and 10 CDJs.
Check out this video walkthrough to get you started:
Within the RekordBox software, you'll find a sampler, FX tools, edit and remixing tools, and more, all comparable to Serato Flip. You also get a version of Pitch and Time, which helps with transitioning between tracks.
Rekordbox also offers many expansion packs similar to Serato, such as RekordBox DVS, with timecode control for scratches and timecode vinyl setup. There's also RekordBox Video, for visual effects, and RMX effects. RekordBox arguably gives you more for your money out of the box, but Serato DJ is a little more expandable. In my opinion, Serato DJ is excellent if you're looking to mix exclusively on laptops and controllers. However, if you're looking for a more old-school style with Pioneer CDJs, then RekordBox is going to be your go-to choice. It's excellent as prep software for CDJ playlists.
Serato DJ or RekordBox DJ: Hardware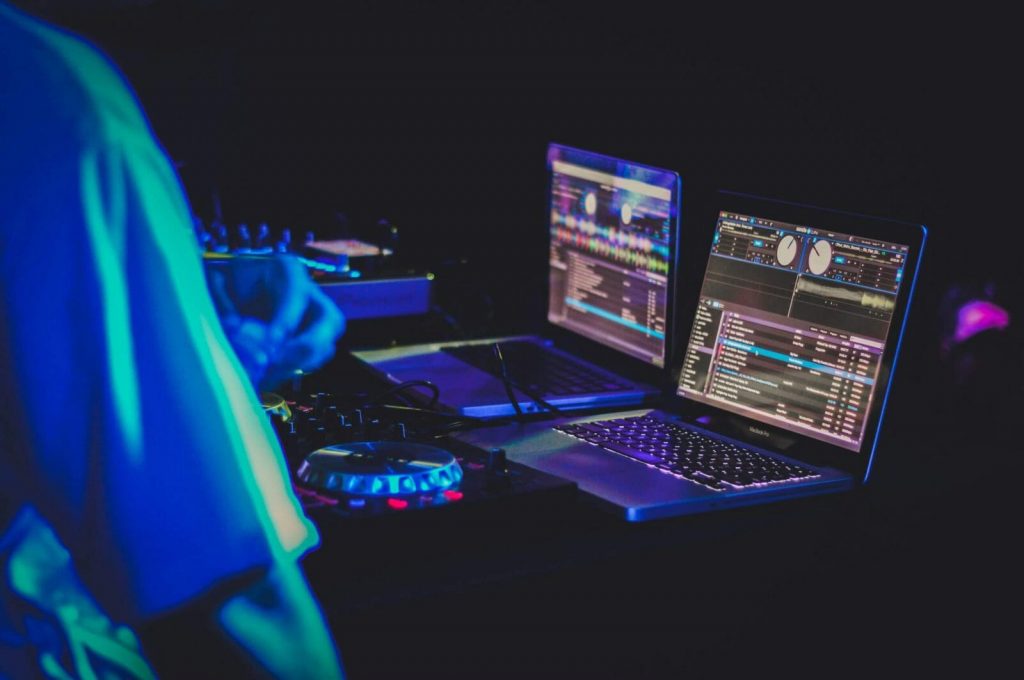 Serato is probably one of the broadest DJ software solutions on the market today. Pretty much any controller that isn't manufactured by Native Instruments or Pioneer uses Serato. This means you've got a lot of choices. Serato integrates with 53 controllers, 16 mixers, and four different interfaces. There's also integration available with up to 14 accessories, such as FX controllers.
The difference between Serato and RekordBox is a bit like the difference between an Apple or PC. One keeps you firmly within its own ecosystem, whereas the other is more flexible.
RekordBox is pretty much your only option if you're going to be mixing on Pioneer CDJs. RekordBox is an extension of Pioneer's free music prep software, offering laptop-based control. Since Pioneers are titans of hardware in the DJ industry, RekordBox is going to appeal to a lot of pros.
RekordBox has the dominance here for CDJ mixing, but its flexibility is pretty limited.
Serato DJ or RekordBox DJ: User Interface
Serato DJ's interface is very similar in style to RekordBox DJ. Compared to options like Traktor, the interface is a lot darker and more serious in style.
Serato's interface is packed full of information, with in-line vertical waveform displays and plenty of features to explore. It does take a while to find your way around the software, but you'll figure it out eventually. I'd recommend giving yourself at least a few hours to experiment.
One of the best features of Serato is the browser. The Smart Crates system allows you to find the tracks you've improvised for your set instantly.
Alternatively, RekordBox also looks ultra-professional, with a very sleek and minimalist appearance. The side-by-side track view is a nice extra touch.
A great thing about the RekordBox interface is that you can still use it when you're not connected to a deck or controller. This means that you can try different combos of tunes at any time, even if you're just hanging out on the catch.
Although both interfaces are pretty impressive from an objective standpoint, RekordBox is just a lot nicer in my opinion it is just a lot cleaner, and you can use it without a controller.
Serato DJ or RekordBox DJ: Stability
Stability is always going to be crucial for DJs. You don't have to worry about things like gigs stopping in their tracks or destroyed libraries in your software when you have stability. Years of patching and tweaking have made most modern software pretty stable. 
Serato is very stable, and it works well on a range of older machines. For instance, you can even use it with a MacBook Pro 2011. If you haven't upgraded your laptop in a while (like me), then you should do fine with Serato.
On the other hand, RekordBox is built on the Pioneer framework, which hasn't always been known for its stability. This system wasn't designed for live use, and it showed. However, the interface is a lot better today with much more reliability.
In my opinion, the Serato DJ is just a touch more reliable overall.
Serato DJ or RekordBox DJ: Pricing
We all have budgets, right?
Serato DJ full license comes free if you buy an expensive controller. However, you can buy Serato Intro and upgrade to Serato DJ at $129. Expansion packs cost anywhere from $29 to $99.
If you want the DJ Essentials Club Kit package, you can buy that for $169, and the Serato DJ software will come with it.
RekordBox is free to use itself. This is the prep software for loading your tunes onto a USB drive without a laptop. RekordBox DJ, on the other hand, costs $139. Expansion packs can range from $10 for additional FX to up to $159 for video.
The Pioneer brand bundle RekordBox DJ in for free with every Pioneer controller, however, even the cheapest ones on the market.
Finishing Thoughts
It's a tough call.
Both RekordBox and Serato are very similar in a lot of ways.
They can offer access to many of the same features and offer a comparable user interface.
However, Serato is probably going to be your top choice for the DVS world. It can pair with a bunch of different kinds of hardware, and you can expand the functionality of your system as much as you like. You can even get set up for a lower price.On the other hand, if you're looking for the ideal CDJ setup, then I'd have to recommend RekordBox. It's much easier to tap into Pioneer CDJ solutions with RekordBox, and Pioneer makes it simple to get your gigs going with nothing but a USB stick.
Load More